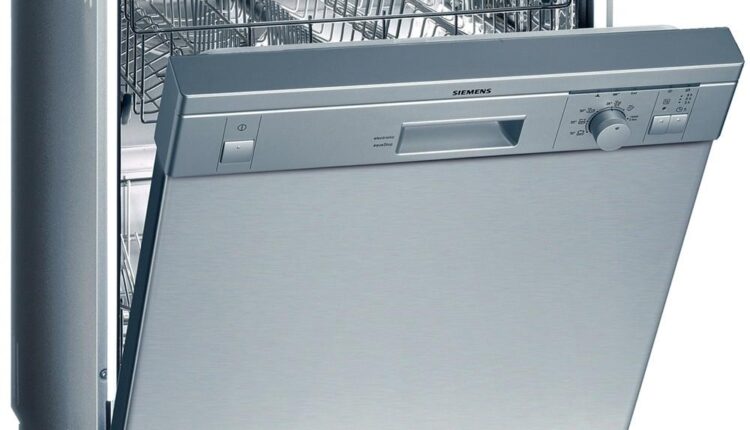 The best dishwasher in the UAE: Siemens, Bosch, Beko, LG and Midea
Table of contents
Finding the best dishwasher in UAE is not an easy task. The biggest advantage of using a dishwasher is convenience and time saving. This gives you the ability to spend some quality time with the important things instead of standing in front of the kitchen sink. But the question remains, what is the best dishwasher in the UAE?
The different brands and products of dishwashers on the market lead us into a state of confusion. But you don't have to worry about that anymore, with a little research you can determine your needs and gather the information needed to select a dishwasher on your own.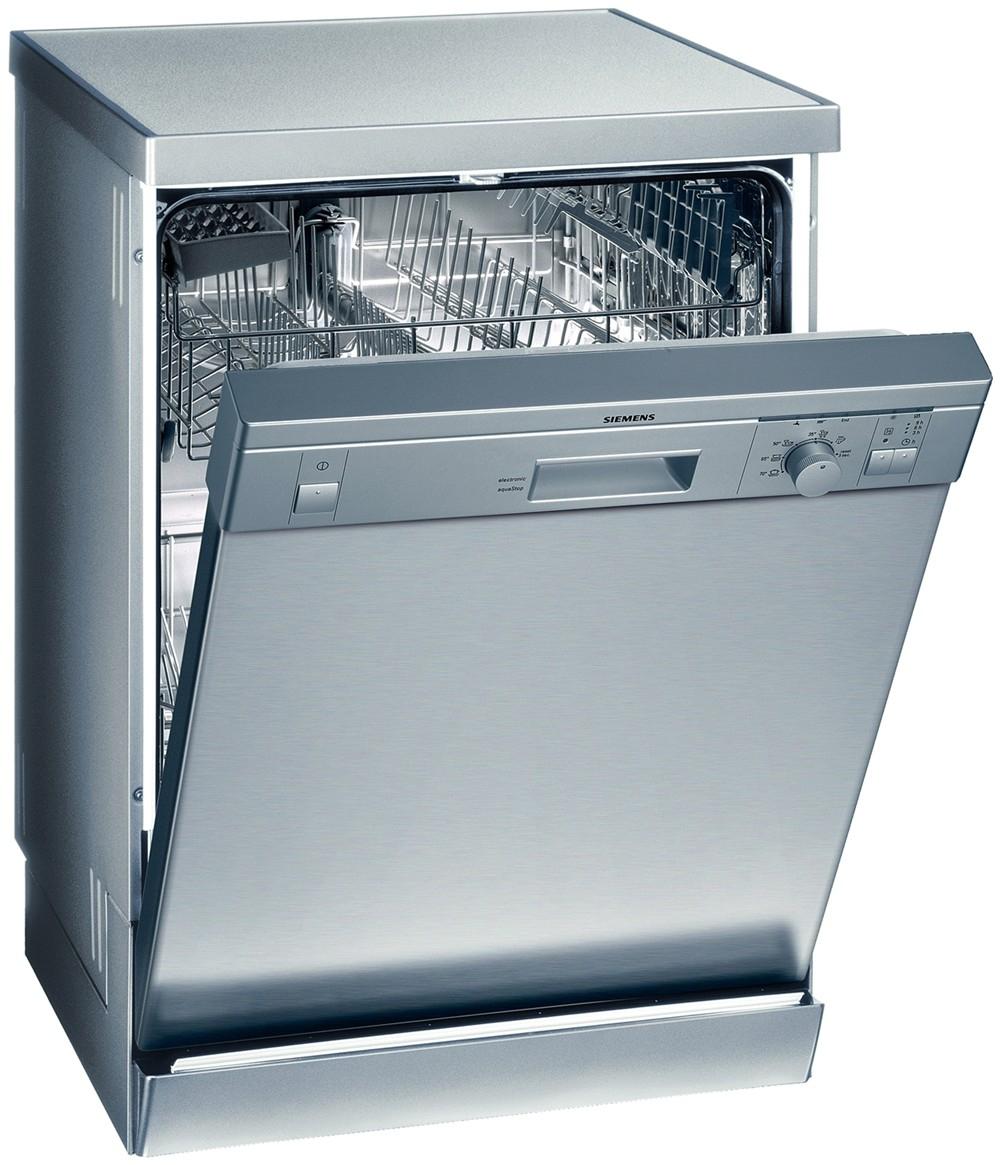 The best dishwasher in the UAE, we recommend buying it
1. Siemens dishwasher
Model: SN215W10BM
Siemens dishwasher has 5 programmes. One of the best dishwashers in the UAE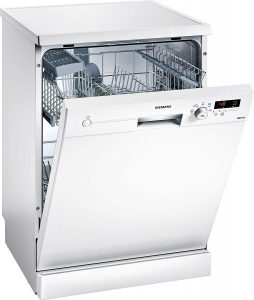 different speeds: Wash dishes up to 50% faster.
Rack Matic: This feature allows you to easily adjust the top shelf to one of three heights. Giving you more flexibility and room to work with.
Aqua stop: It provides you with a lifetime warranty against water damage. An added bonus because who doesn't love a lifetime warranty on anything.
care system by the glass: The state-of-the-art glass care system enables extra-gentle cleaning of the glass.
2. Bosch dishwasher
Model: SMS50D08GC
It features glass protection technology.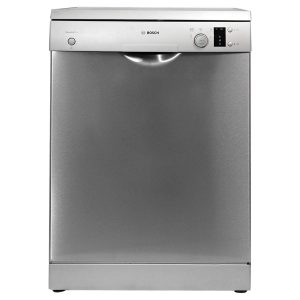 Hygiene-Plus for optimal cleaning: With this option activated, the Bosch dishwasher provides maximum performance with antibacterial cleaning. It also helps to keep utensils and cutlery sanitized at all times. This is achieved by increasing the water temperature to 70 ° C and rinsing the dishes for 10 minutes.
Safe and secure: This Bosch dishwasher features a child-resistant door lock that prevents the door from being opened or the programme.
Glass protection technology: This dishwasher features this technology that regulates the temperature of the water to ensure that the glass is washed.
time delay function: This allows you to start the dishwasher at a predetermined time and run the dishwasher at any time of the day or night. In case you need to rush to work, catch up on your favorite TV show, or meet your friends over the weekend.
load sensor: This feature automatically increases water levels for larger loads as more water is needed to soak the dishes. Likewise, when the load is less, it makes adjustments automatically. Ensure optimum use of water and reduce waste. Smart features like these help you do just a little bit more.
3. Beko dishwasher
Model: DFN28320W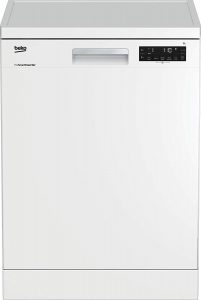 spray arm: The Beko dishwasher features an additional spray arm at the bottom of the dishwasher that uses higher water pressure in the lower basket. The targeted spray gets rid of tough food particles that may have dried out.
Aqua Intense Function: The new Aqua Intense function from Beko creates an intense washing area, providing perfect cleaning results, even for those hard-to-clean dishes. Pans that may hold some dirt now come spot-free.
Flexibility: The Quick Programs are great when you're in a hurry and give you the flexibility to wash a full load in 30 or 58 minutes. Also, depending on the level of dirt on the dishes, you can select a wash cycle. Keep in mind that the faster options consume a lot of water and energy, so try not to get used to them.
4. Dishwasher from Media
Model: WQP83802F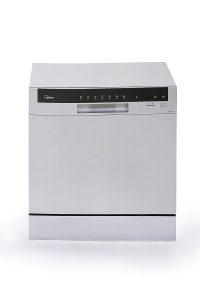 Adjustable Auto Rinse Agent Dispenser : This Midea dishwasher can make use of a rinse aid to help with its drying performance.
Detergent Dispenser: Never have to worry about throwing in too much or too little detergent again. This dishwasher automatically dispenses the exact amount of liquid detergent for each wash.
8 settings for places : Midea dishwasher equipped with 8 settings capable of washing glass, dinner plate, soup bowl, cup with saucer and more. Plus, it's easy to have jobs that cater to specific utensil types. This helps reduce the chances of damage to the crockery and the machine.
5. LG dishwasher
Model: DFB512FP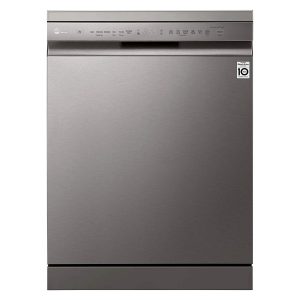 Noise free : LG's motor is fairly quiet. This makes the LG dishwasher work without any noise. It reduces stress levels in the environment and promotes healthy living.
Quad Wash Feature: QuadWash technology provides maximum coverage for cleaning dishes, pans, bowls and more, even those hard-to-reach areas can't escape from this dishwasher. No more food particles sticking to your washed dishes!
Easy download: This easy-to-use appliance allows you to rack dishes and plates and place them the way you want them to, thanks to the foldable shelves.
SmartThinQ . Technology : Accordingly, you can connect the dishwasher with your phone Smart. The device offers connectivity, convenience, and personalization options. This gives you quick and easy access even if you are abroad with the smartphone app. Just one click on your smartphone.
Top tips before buying dishwashers
When looking for the best dishwasher in the UAE to buy, consider it an investment. The appliance lasts for a long period of time, effortlessly washing countless pots. Instead of standing over the sink and washing the dishes by hand, choose the easiest method. Simply place the dishes in the appliance. With a simple push of a button, the dishwasher starts its operation.
The benefits of a dishwasher extend far beyond. It not only cleans dishes, but also conserves energy and water. This makes it more environmentally friendly than washing dishes under the tap! Let's see the features of the dishwasher in more detail.
low noise: Anything less than 45 decibels is not audible at all unless you are standing right next to the device. So, if you're far from a dishwasher machine, you definitely won't be able to hear it. Most dishwashers have low noise these days.
Capacity: The required capacity of the washing machine must be taken into account
Easy to clean: Most dishwashers come with self-cleaning features. However, in some cases, food particles may clog the filter and require manual intervention. It is important to check and use dishwasher soap that is compatible with your appliance.
drying: About half of modern dishwashers have a heat-dry option, which essentially stores any moisture from the dishes. The other half comes with designs to improve condensation, without adding extra heat after the final rinse. Heat drying works better on plastic but uses more energy. Condensation drying works best for metal and ceramic surfaces while using very little energy.
Courses and options: Regular wash cycles take about two to two and a half hours. Most people use regular/auto or heavy rinse cycles. Additionally, most dishwashers offer settings with the option to run a faster cycle powered by regular power at the cost of consuming more energy and water.
Energy Efficiency: Almost all dishwashers are effective, and this is especially true of the latest models. It still doesn't cost you to pay attention to the Energy Star badge that most dishwashers have.
Security: Most dishwashers come with a one-year warranty that covers parts and labor. Some companies offer longer warranties on certain parts – although it's not the parts that tend to break often. Consider paying to extend your protection plan and cover your device for longer.
Thus, we have provided you with a report on the best dishwasher in the UAE based on quality, specifications and budget. Take a look at them all and find the one that best suits your needs.