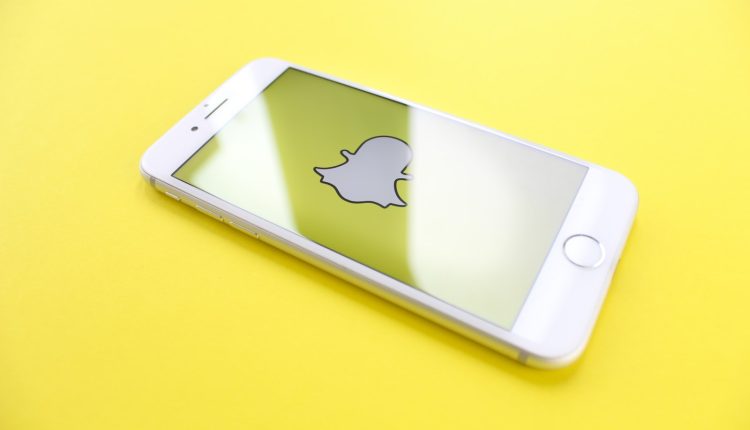 What is Snapchat and What are its features?
Estimated reading time: 6 minutes
Snapchat is a mobile application that is designed for devices operated by Android and IOS operating systems. A public company known as "Snap "developed Snapchat. By using Snapchat, users can send and receive photos. The photos and videos the Snapchat users take are called "Snaps." For taking snaps, the Snapchat application uses the device's camera and a Wi-fi signal or mobile internet connection to send them. It allows the sender to draw something or put a text over the snap and decide the duration for which the viewing feature will remain active from the recipient's side, before it becomes inaccessible. Unfortunately, security issues like Snapchat scams are becoming common, and people are continually becoming its victims. 
Features:
Several features exist on Snapchat, which are listed below. 
Snap:
In today's world, people love to click snaps and share them on social media platforms. Therefore, snap is the most crucial characteristic for the Snapchat users that has been developed so far. 
Story:
You can broadcast your latest snap in a story format that would stay active for one day. With this feature, you can stay connected with your friends and keep Snapchat users engaged. The story feature on Snapchat is a continuous one, it means if you add multiple stories, it'll continually slide through, either with a single-click slide for each story or with an auto-timed slide.
Custom stories:
Using the Custom stories feature, you can make stories with other people from your friends' list. 
Snapstreak:
The snap streak feature determines how many consecutive days you and your friend have shared Snaps. There is a flame emoji next to your friend's name, along with a number that shows how many days you have kept the streak going.
Filter:
It is fun to revitalize your Snaps by adding an overlay or other special effects. The filters on Snapchat are updated depending on the special events, holidays, locations, or time of the day. 
Chat:
Snapchat's Chat feature is an instant messaging feature for individual and group chats. The messages disappear after they get viewed by the users. 
Memories:
The memories on Snapchat are the stories and Snaps, which you can save for viewing later instead of permitting them to disappear. You can consider the memories feature of Snapchat as a photo album that you can view later. 
Friends:
The friends feature is nothing but the people whom you have added on Snapchat. Your snaps, stories, and other content are shared with your friends on your Snapchat friends list. 
Discover:
The Discover feature on Snapchat is the Snapchat screen where brands share stories with the large audiences on the app. It is the best feature for several businesses, publishers, and content creators for increasing engagement and building brand awareness. 
Snapcash:
Snapcash is one of Snapchat's unique features. Using this feature, you can easily send money to your friends through the Snapchat app.
 Bitmoji:
It is a cartoon form that represents you. It is completely customizable on the Snapchat App. The Bitmoji feature permits you to add personality to your profile and account. 
Setting up a Regular Snapchat Account:
To create a regular Snapchat account, you should follow the below-mentioned steps:
Please open the Snapchat App and then click on the Sign in option.
After that, kindly enter your last name and press "Sign up and accept."
Then enter your date of birth and tap the continue option.
Remember to create a username that would represent your company. Snapchat gives suggestions of several available usernames if your chosen username is old or taken. 
Then after that, please create a password and tap the continue button.
Enter your email id and then press the Continue tab.
Kindly enter your phone number and press the Continue button. Snapchat sends you a verification code to your mobile phone. Please type in the code when it prompts, and Snapchat will verify your account. 
Methods employed by scammers to scam Snapchat users:
Snapchat scams are taking place more nowadays. There are several ways in which Snapchat scammers try to cheat Snapchat users. The methods are as listed below:
The cheaters may ask you to be a part of the opportunity offered by them to get you money, which could be a fake advertisement, gig, sponsorship, etc. Someone could also mention that you can turn your pocket funds into multiples, by sending those funds across to them.
Cheaters add you to Snapchat by mentioning that they are your friends and that they got locked out of their Snapchat accounts. They would then tell you that the only way you can help them recover their Snapchat account is by giving them your login credentials. 
The trickster might send you emails and mention several reasons you must log in to your account. They'll also send you a fake link with that email to "make logging into your mail easier. "
Benefits of using Snapchat:
By using Snapchat, there are many below-mentioned benefits that Snapchat users can avail. 
Like any other social media, signing up for a Snapchat account is easy. The users never face any difficulties while creating Snapchat accounts.
Any files you share on your Snapchat account are automatically removed from the platform within a time limit. 
Snapchat allows users to communicate directly with businesses by relying on their stories or snaps shared by them. 
With the help of the Discover feature on Snapchat, users can explore content from outside publishers. 
The videos that are shared on Snapchat will be of ten seconds duration, and they are removed within 24 hours of its sharing. 
With Snapchat, you can see who is viewing your snaps. 
Since Snapchat is a one-to-one communication platform, you can easily communicate with your followers.  
Disadvantages:
Several disadvantages exist with Snapchat and its usage. Below is the list of Snapchat scams that occur recurrently:
Romance scams begin with dating sites. The scammers ask the victims to later chat with them on Snapchat. The scammers do so as they want to keep their accounts on the dating sites active and unblocked. Cheaters post morphed images of good-looking people to make the victims believe they are talking to the person in the fake photo. 
Friend account recovery scam:
The cheaters claim to be your friend who is locked out of their Snapchat accounts. They ask for your login information so that they can regain their login information and recover their account. 
Conclusion:
People should mandatorily take care of their Snapchat accounts to prevent falling victim to Snapchat Scams. Also, Snapchat users must be aware of the strategies used by scammers to hack their Snapchat accounts. Being aware of these occurrences can help identify and avoid these scams on Snapchat by making informed decisions.