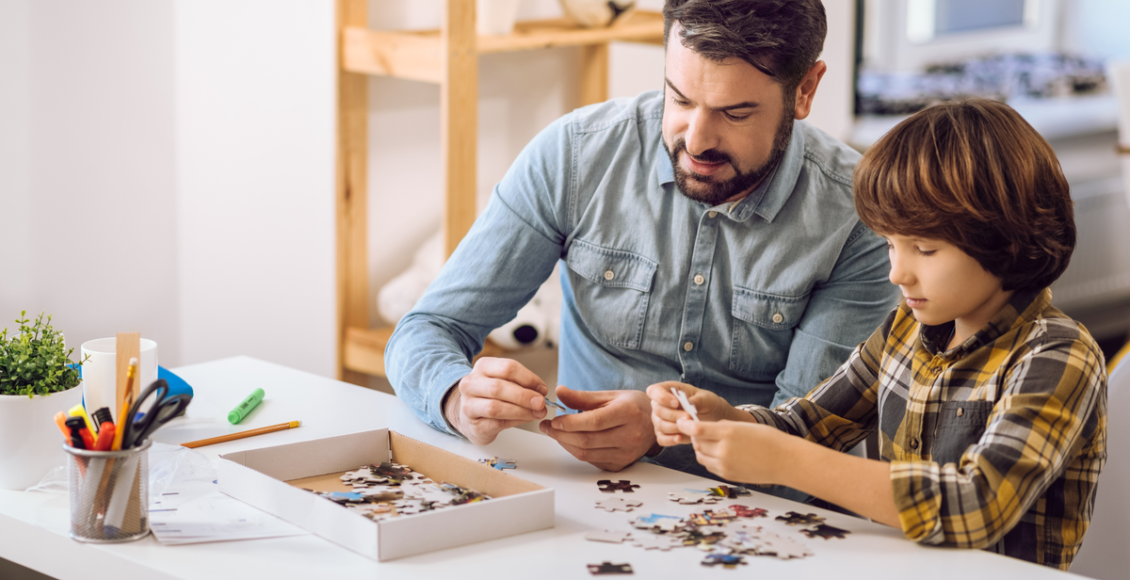 جدول المحتويات
Are you looking to keep your kids busy during the Dubai Corona lockdown? The sudden pandemic which is not just the talk of the town but also the whole world. The incoming of the Corona Virus has caused many ripples on our normal day to day living. Which include the lockdown that has led to the work from home culture for the adults whereas the children's schools have been suspended. However, if you have spent time with children you know that they are the most figitive beings. This calls for some sort of constant engagement or activity to keep these young beings busy. If not, you can ensure that no work of yours will be done.
To deal with this problem and the house lockdown boredom here are some of the ways to keep the kids busy.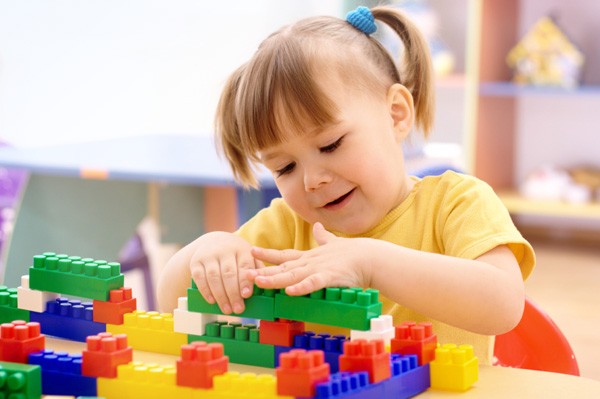 Building Block Toys
For young toddlers, it is necessary for them to indulge with building blocks. Here is why. As a young kid, the mind is still understanding the way the world works. And they are most definitely learning to use their young minds. Furthermore, also learning the simple skill of stacking, motor and gaining spatial awareness. The building blocks also target the imagination and teaches the child early math and engineering skills. To ensure proper and good growth, consider getting your child involved in building block toys. Here are a few which can interest almost any child and keep your kids busy during the Dubai Corona lockdown:
1) Lego Dubai Model
Model: 21052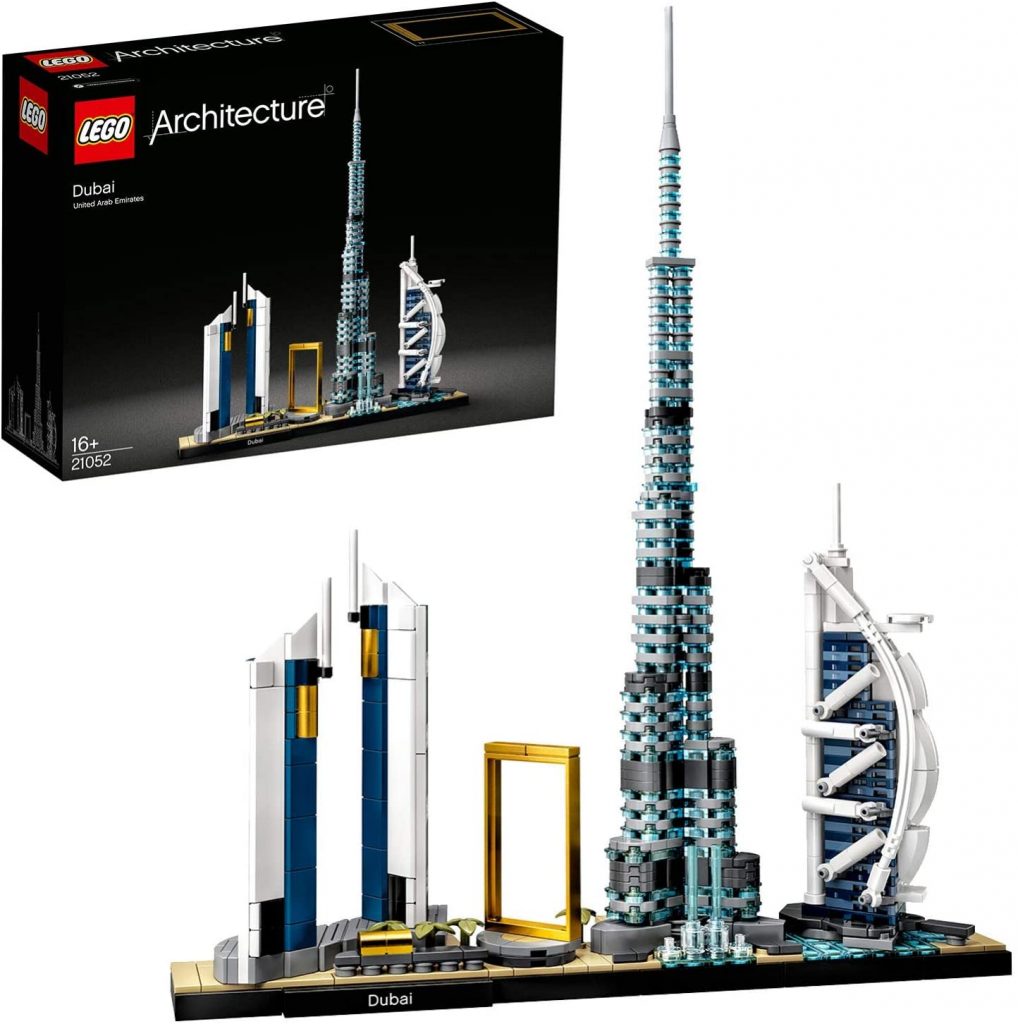 Type: This LEGO building set is specially designed for the lovers of Dubai. As the final product displays the skyline of the beautiful city.
Display Outcome: The final display outcome of the skyline includes many popular and signature monuments of Dubai. This includes The Burj Khalifa, Jumeirah Emirates Towers Hotel, Burj Al Arab Jumeirah hotel, Dubai Frame and The Dubai Fountain.
Dimensions: This Modulor Dubai skyline measures over 12" (33cm) high, 10" (27cm) wide and 2" (7cm) deep.
Instructions: The pack includes an easy model design to help you with the overall building of the model.
Price: For this model, you would have to spend AED 260.
2) Magnetic Blocks
Model: G1954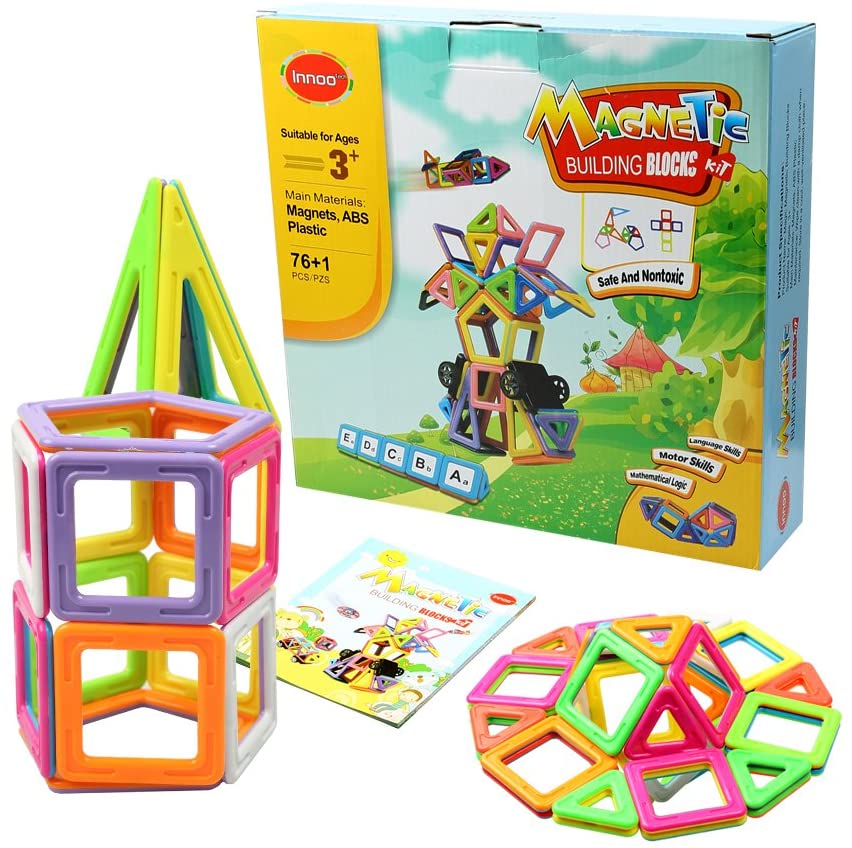 Material: As this product is made from ABS Plastic, the smooth edge of each tile will never hurt the little hands of the kids. The powerful magnets make sure that your kids enjoy the patterns which they build.
Instructions: The manufacturers have included a manual booklet to get ideas of what all you can build. Just so you or your child don't get stuck on what can be made from these tiles.
Contents: The contents of the box includes 26 letter cards, 22 triangles, 20 squares, 4 isosceles triangles, 2 pentagons, 2 wheels, 1 tripe hole rectangle. All these pieces combined, make up 77 pieces, from which a tonne of creative ideas can be executed.
Patterns: With the help of this magnetic blocks your child can build all sorts of patterns, be it 2D or 3D.
Price: For the wonder to keep your child busy as well as learning, you will only have to spend around AED 120.
Educational Board Games
However, if you think your kids wouldn't be up for building blocks, then board games would be a great and all-time fun activity. Moreover think about it, if you can promise fun and ensure that your child can learn something in the process than that's a big yes! Board games are the perfect time pass for any child. Since it is suitable for children of any age, you can always store the game and use it even after the lockdown. Be it during the vacations or any other stay in day. Have a look at some of the board games to keep your kids busy during the Dubai Corona lockdown.
3) Monopoly Dubai
Model: WM00037-EN1-1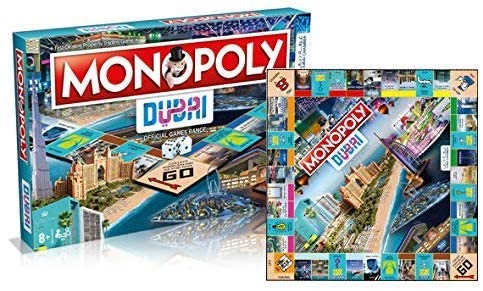 Type: This is the popular Monopoly with the Dubai twist. As it is especially accustomed to fit the places of Dubai.
Dimensions: The size of this game is 15.8 x 2 x 10.6 inches so you can set up anywhere in the house to play the game.
Educational Aspect: As this game deals with property and money it helps the kid learn the basic financial skills of saving, simple calculations and transactions. It also helps in understanding the monetary system of the world. And not to forget it develops and inculcates negotiation skills within your kids.
Price: This perfect family game is available for just AED 200.
4) Solar System Kit
Model: 1641SM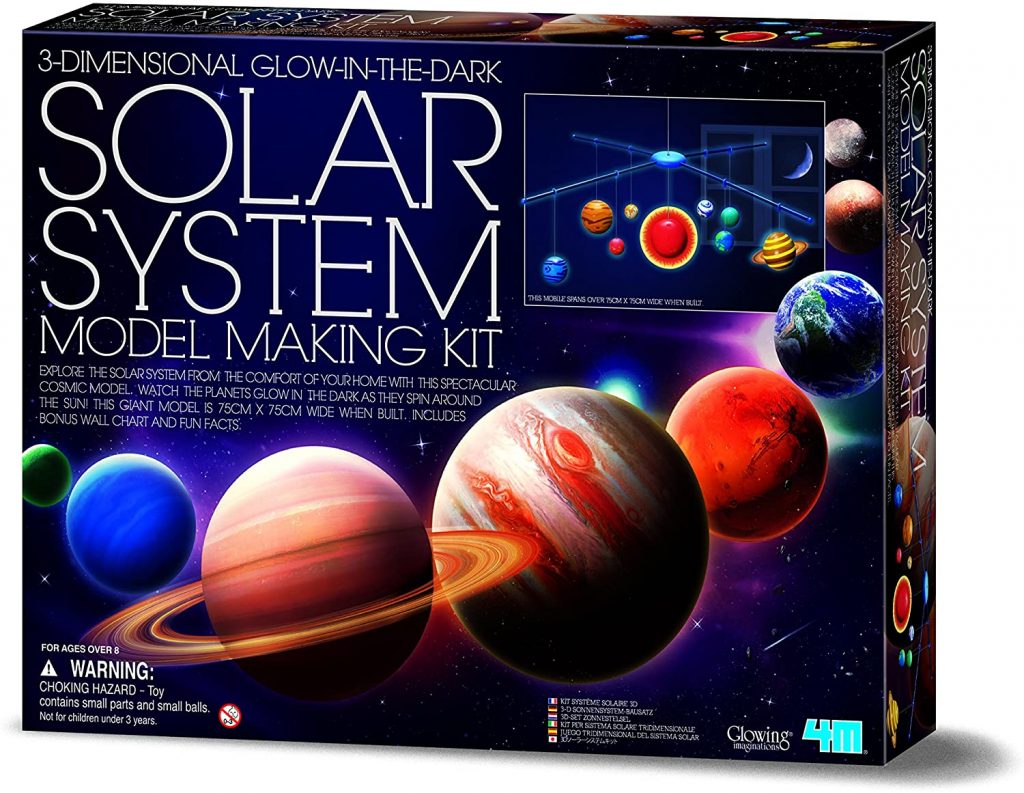 Type: Your child can now assemble their very own glow in the dark solar system.
Functions: After the whole assembling process your child can hang it up in their bedroom and watch the planets rotate around the sun.
Instructions: The assembling can be easily done as the box includes an instruction manual.
Add-Ons: Moreover, along with this solar system is a wall chart which is full of fun facts about our solar system.
Educational Aspect: It can interest your kids with the planets and help them learn more about the solar system.
Price: AED 90 is a very reasonable price for this game.
Robot Building Kits
Now, if your kids really like making something and would really love a little challenge, then you're at the right place. As here are some robot building kits that will help keep your kids busy during the Dubai Corona lockdown. This will for sure keep your kids interested for a long time. Yes, even if they are a little on the naughtier side. This game kit would work as the perfect way to get the children out of lazying around and into fun and productive ways to keep them entertained.
5) Robot Kit
Model: 2724636157249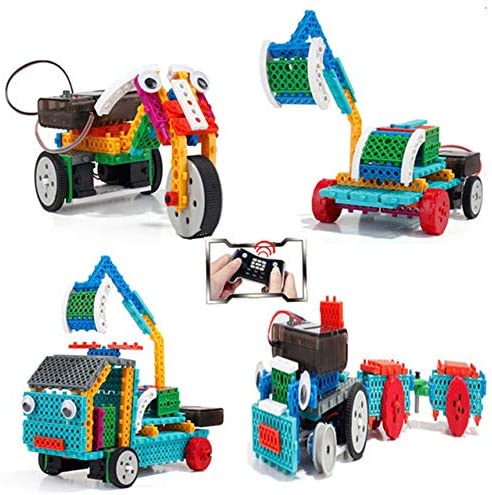 Type: This kit includes some LEGO building blocks from which your child can go ahead and build their own robot toys.
Function: The functioning of this kit is such: After building the toy itself you can connect a battery to the toy, which ensures that the toy moves around. This is possible with the help of a remote control.
Educational Aspect: The makers of this game kept in mind the STEM educational system. Which help your child grow to understand and gain interest in science, technology, engineering and math.
Price: For this 4 in 1 robotic gaming kit you would only have to shell out around AED 200.
6) Lego Mindstorm
Model: 31313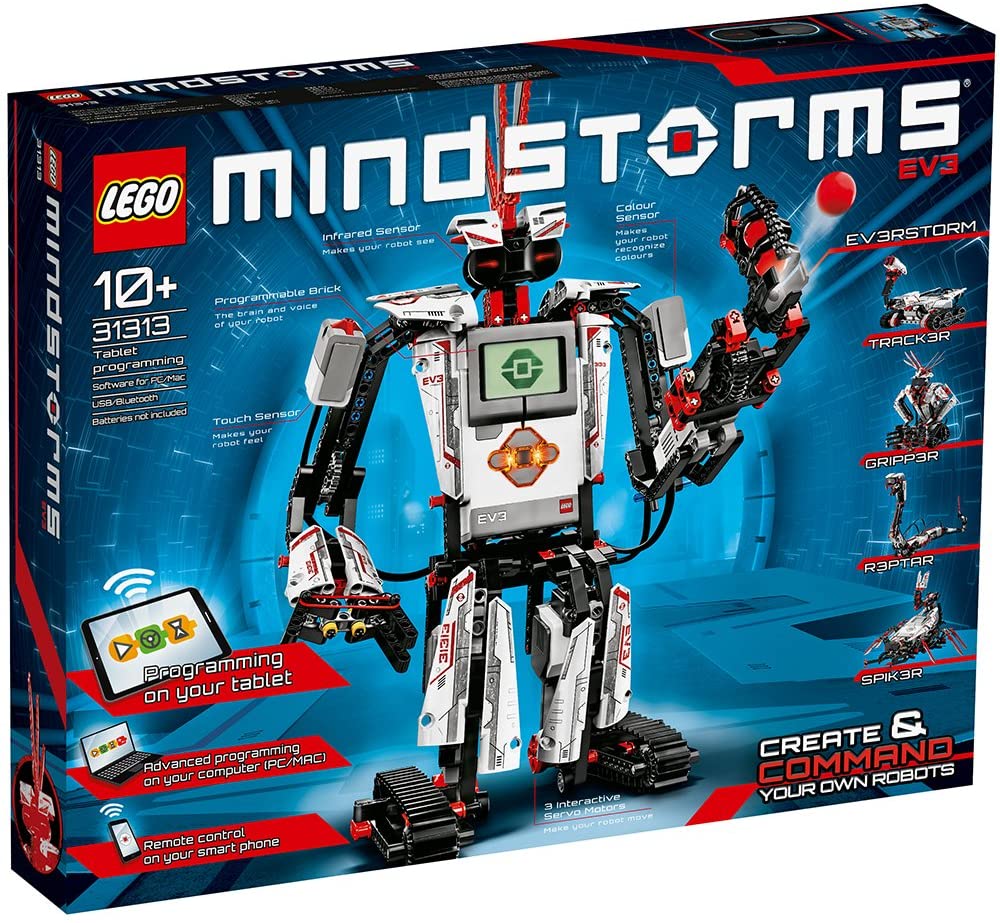 Type: Generally, your child and you can spend some time together with this game. How? Well, the two of you can assemble the robot together and code it till it moves.
Built: Making sure that the product is made with an intelligent EV3 Brick and a powerful ARM9 processor. You can ensure the best working of the robot.
Control: With the help of the infrared sensor system, controlling has been made easy. This system uses any Windows and MAC interface.
Instructions: The building instruction has been included inside the pack. And if you like any other designs you can get them on the official LEGO website.
Educational Aspect: Moreover, the functioning of this game allows your child to develop an interest in coding and programming.
Price: This game would cost you AED 1270.
Craft Kits
Keep your kids busy in Dubai during the Corona lockdown with a craft's kit. As it is one of the best things you can do for your children. Why you ask? As craft teaches your kids to follow instructions which can evoke discipline into your kids. Furthermore, it helps your kids express their emotions. So, here are a few craft kits you can get for your child:
7) Genius Box Art & Mural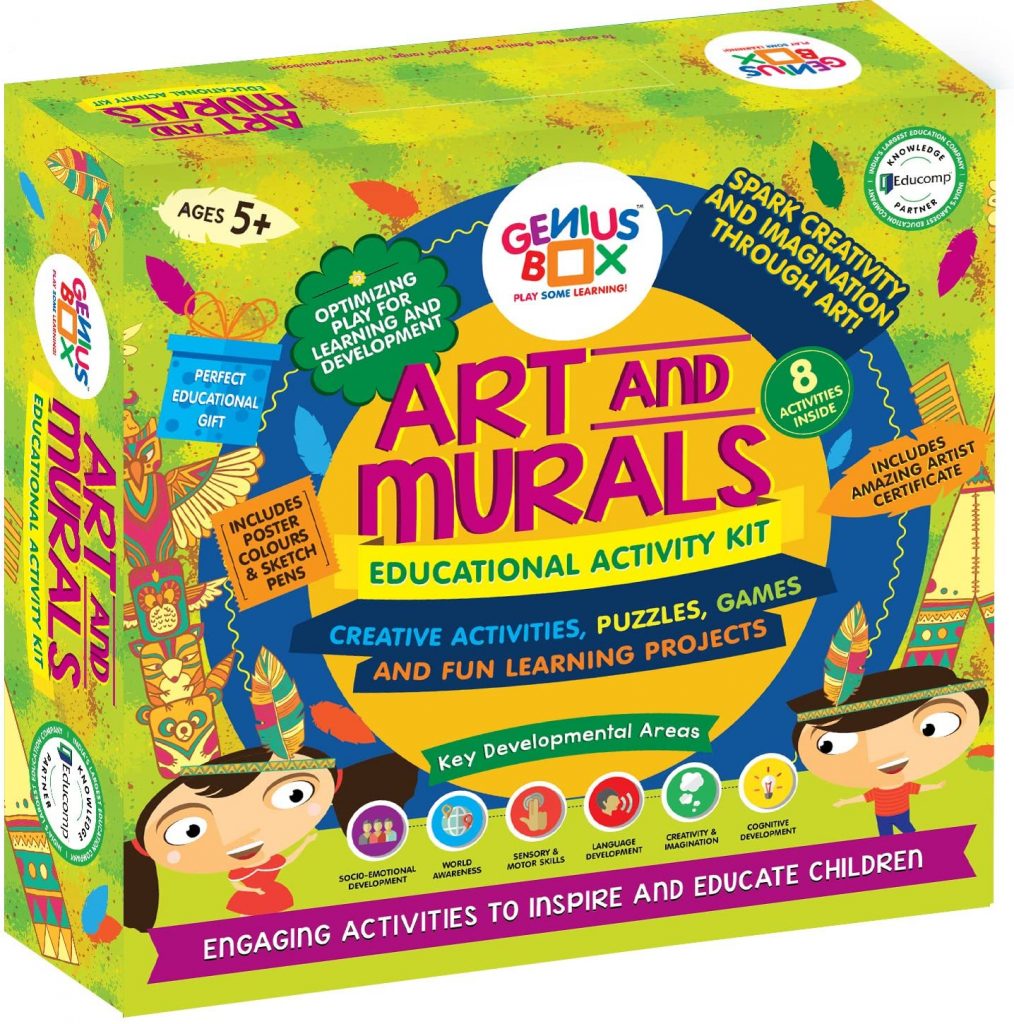 Type: Introduces your child to the world of creating art. And also explore arts in various ways.
Activities: The box includes Rainbow Art, Sand Art, Mosaic Art, Design Your Own Wrapping Sheet, Floor Murals and more.
Instructions: The pack comes with step to step instructions of all the activities. Moreover, it also has a certificate included inside.
Educational Aspect: A few skills which your child is sure to develop are about world awareness, sensory and motor skills, language development, creativity and imagination, cognitive development, socio-emotional development and logical thinking.
8) Paper Cup Art Kit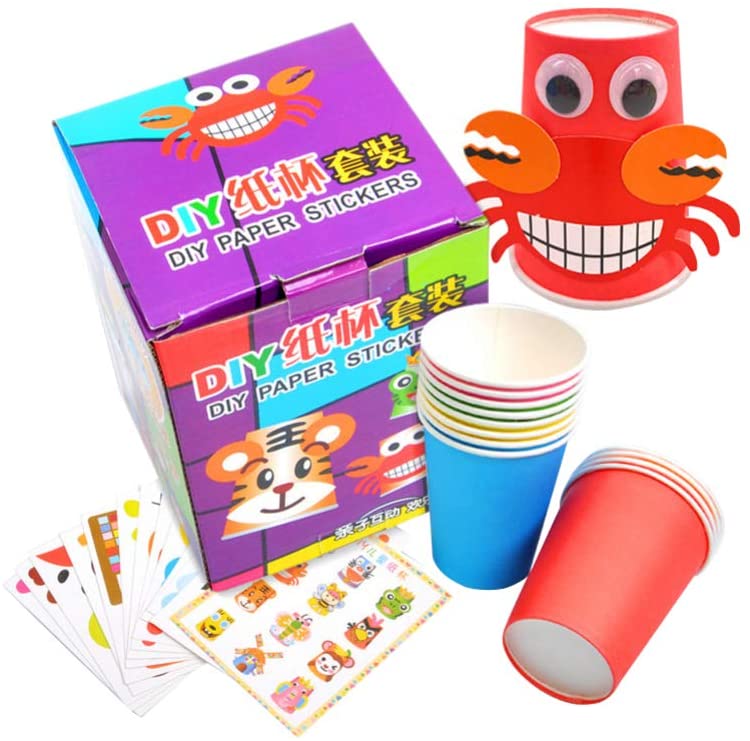 Type: You along with your children can spend some time together decorating. By turning some boring cups to lively ones.
Supplies: The total pack contains 12 cups and 12 pieces of stickers for them. Which you can go ahead and mix and match.
Environment Friendly: As the cups are made out of paper you can assure that you won't be contributing towards the pollution of the environment.
Child Friendly: Being a children's pass time and moreover a craft kit you wouldn't have to worry about your child's safety. As this craft kit requires no need for scissors, which might cut your child.
Educational Aspect: The making of these cups contributes towards improving the communication of your child as well as improving their colour cognition.
Price: This fun little kit costs almost only AED 40.
Painting and Drawing Kits
What better way to get your child's creative side working? As during this time, you can encourage your kids to get down, dirty and creative. Letting their imagination run wild and bringing their thoughts out on paper, in a way you can even get to know them better. Here are a few drawing kits handpicked for your child. Especially to keep your kids busy during the Dubai Corona lockdown.
9) Doodle mat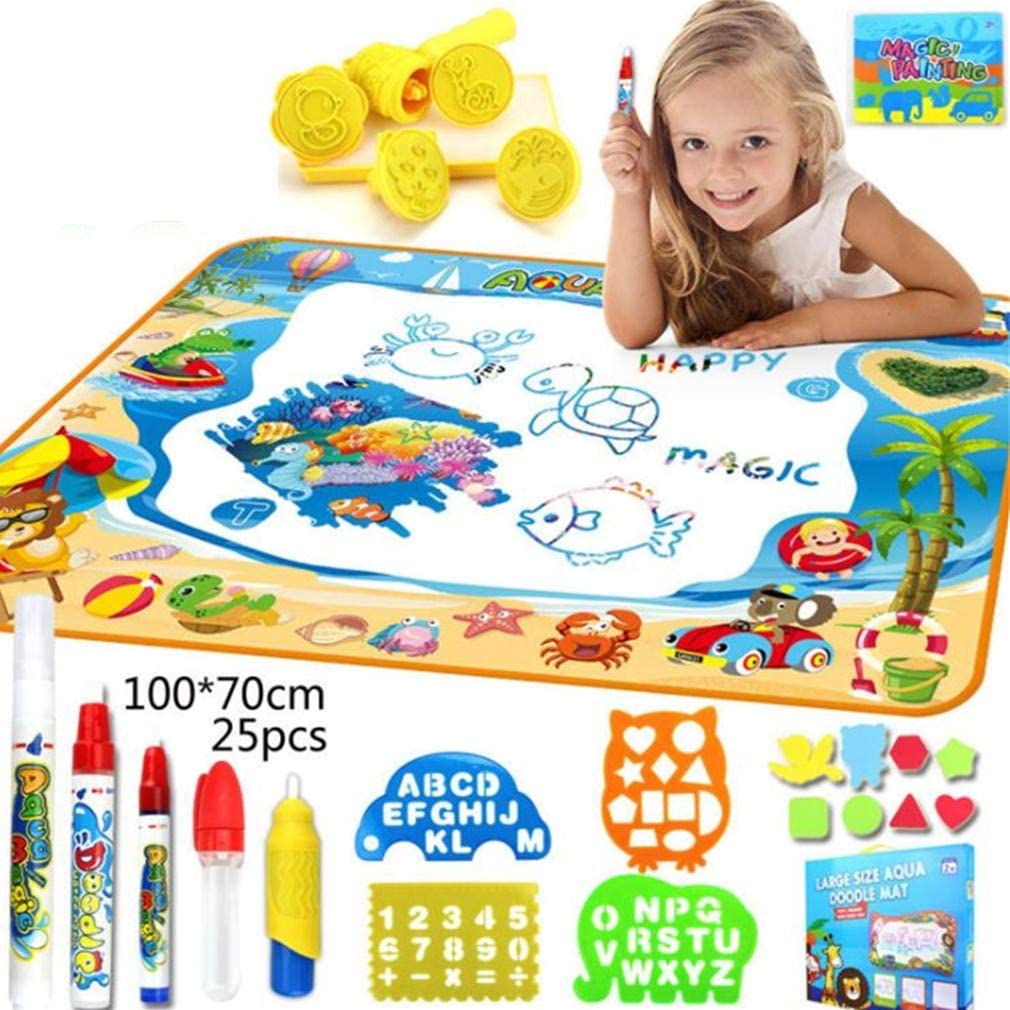 Type: A mat developed for your children to doodle their time away. Although only with the provided pens which work with water.
Educational Aspect: This mat could be a great product to promote hand-eye coordination & the colour perception ability of your child.
Dimensions: 40-inch x 28-inch is big enough to fit at least two kids to comfortably play together.
Material: Made from soft polyester material which is also eco-friendly and non-toxic. Hence, does not contribute to polluting the environment. Thus making it safe for the environment as well as your kids.
Features: The pack includes two sets of six pens and other variety of accessories. Moreover, whatever you draw and write on this doodle mat will disappear after at the most 10 minutes.
Price: This doodle mat costs nothing greater than AED 100.
10) Kids Easel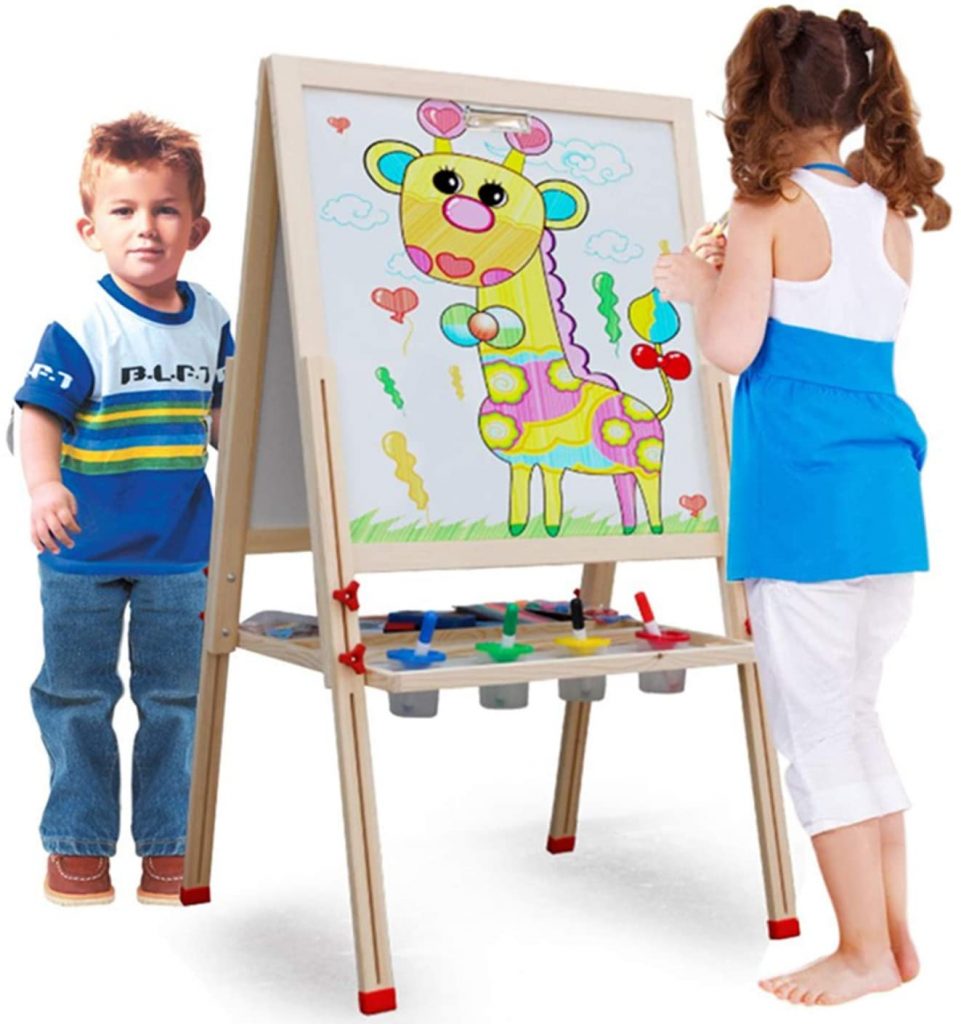 Type: A perfect easel to bring out your child's artistic side.
Material: The physical easel itself is made of wood. Furthermore, the paint provided is environment friendly thus sure to not have any adverse effect on your kids.
Features: This easel provides a tray stand to hold all the painting equipment which your child will need while working on their work of art.
Educational Aspect: With this, you can provide hands-on training ability, it can cultivate aesthetic colour sense too. Also, it can cultivate social communication skills and artistic talents within your children.
Price: Approximately AED 180 is the price of this product.
Telescope
The earth and the universe beyond us are wonders to be discovered. And what better way to do this rather than to get your child a telescope and let the world with all its glory unfold before them. This is a great way to interest your kids in astronomy. Or if your child is already interested in astronomy then this would be the best thing for your kid. Here are a few things related to astronomy with which you can keep your kids busy during the Dubai Corona lockdown:
11) Astronomy Guide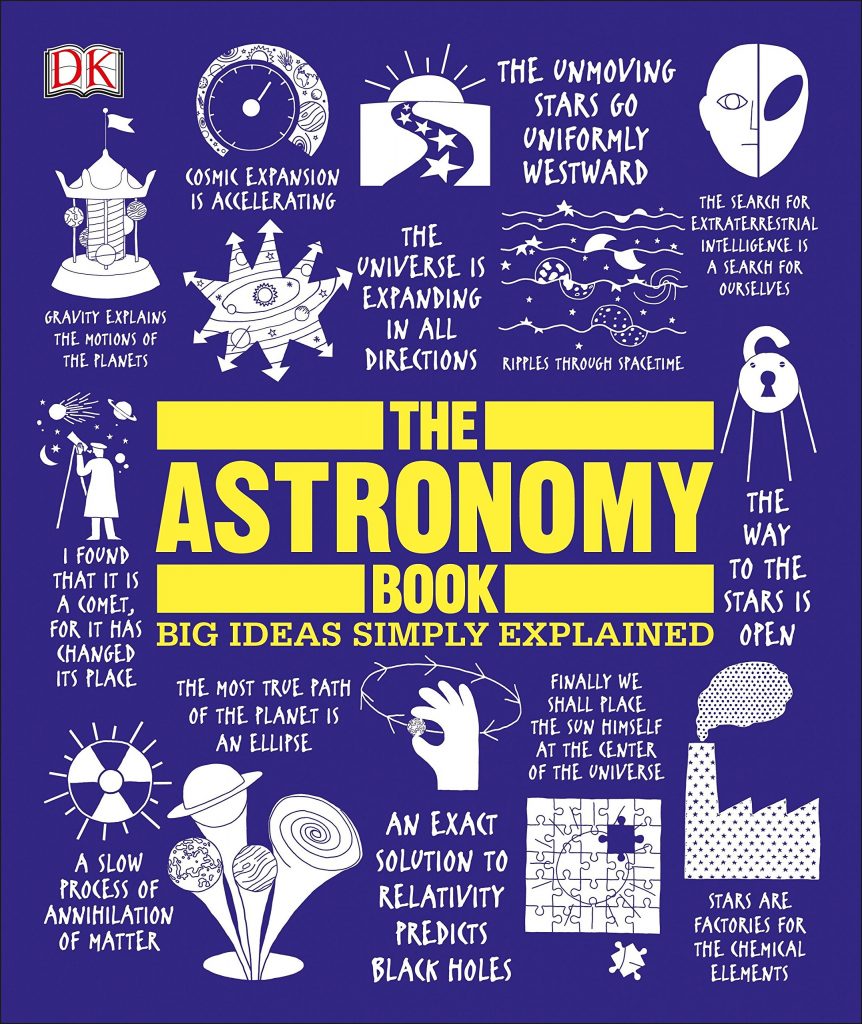 Type: A hardcover book to introduce and interest your kids to the world of astronomy.
Publishers: Dorling Kindersley better known as DK are the publishers. And to add to that, the available book is a first edition.
Synopsys: This is a guide to all the essential milestone developments in astronomy right from ancient time to the present day. Here, big ideas simply explained with the use of creative design and innovative graphics, along with the straightforward and engaging writing to make complex subjects easier to understand.
Price: The selling price of this book is approximately AED 110.
12) Telescope
Model: 9101001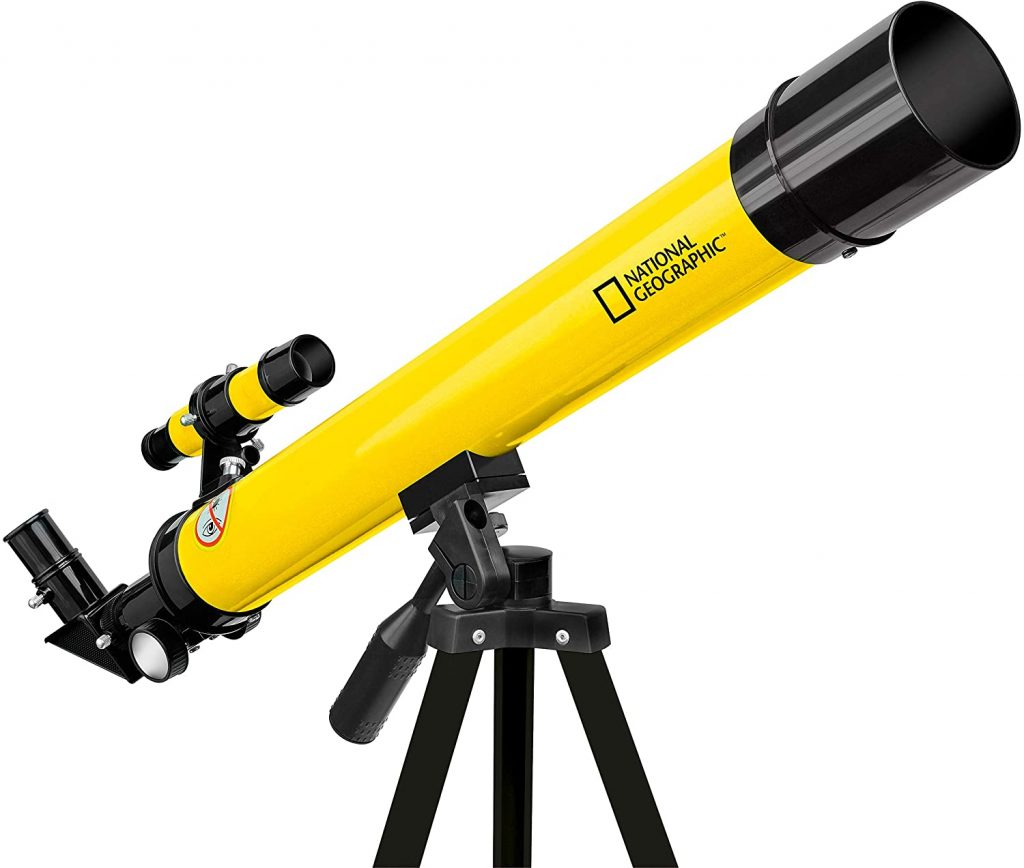 Type: A refractor telescope, who's field of application includes land as well as planetary observation.
Optical Specifications: A 50 Magnification which goes up to 100 Mirror/Lens diam. 50 mm with focal length 600 mm.
Contents: Besides the telescope itself the products include mood filter, tripod with mount, finderscope and other product accessories.
Educational Aspect: By giving this to your child you ensure that they can learn even more about the world around them.
Price: A product totally worth the money as it costs almost AED 190.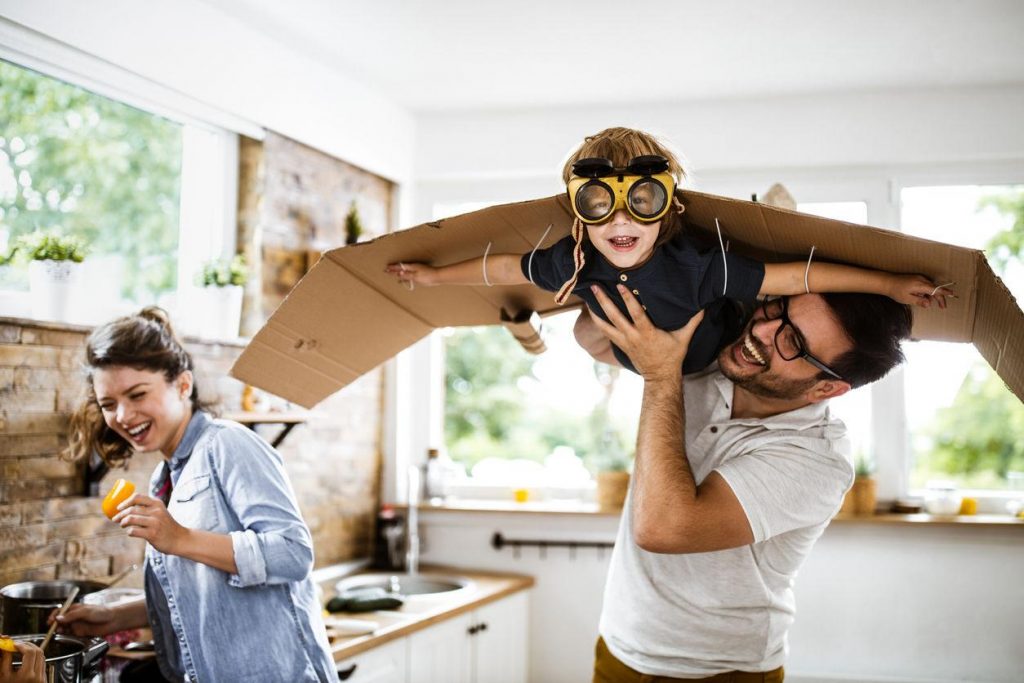 Stay Home, Stay Safe
With all the suggested fun activities you can keep your kids active and busy during the Dubai Corona lockdown. And in the bargain teach them a few skills and help them discover themselves. Since the threat of the virus is a global issue the only way to save you and your family is by staying inside. Being in the quarantine situation can get really boring especially for kids. And therefore by investing in activities to keep them busy is the best way to keep them from complaining. Moreover, keeping your family safe. And so, stay home and stay safe.