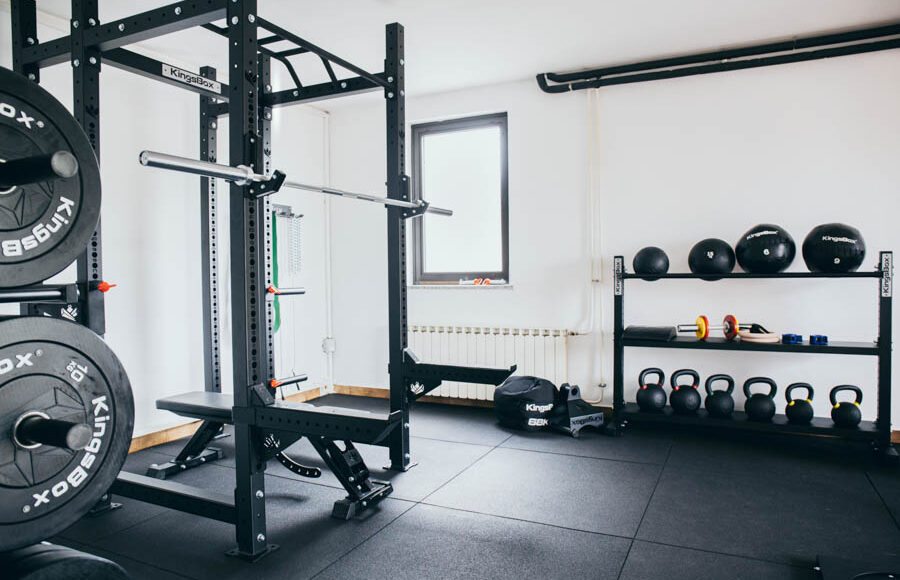 جدول المحتويات
Eager to get into shape but can't find the time to do so? If you're someone with a jam-packed schedule the last thing you want is a gym that is far away and crowded that has a waiting line for every machine. Perhaps you are a germophobe and can't stand wiping down sweaty equipment that, inconsiderate people, leave behind. Well setting up a home gym in UAE could be the answer to all your troubles. Unless you prefer bodyweight exercises as your preferred method of training. Sure you'd lose some weight but building muscle is tougher with this approach.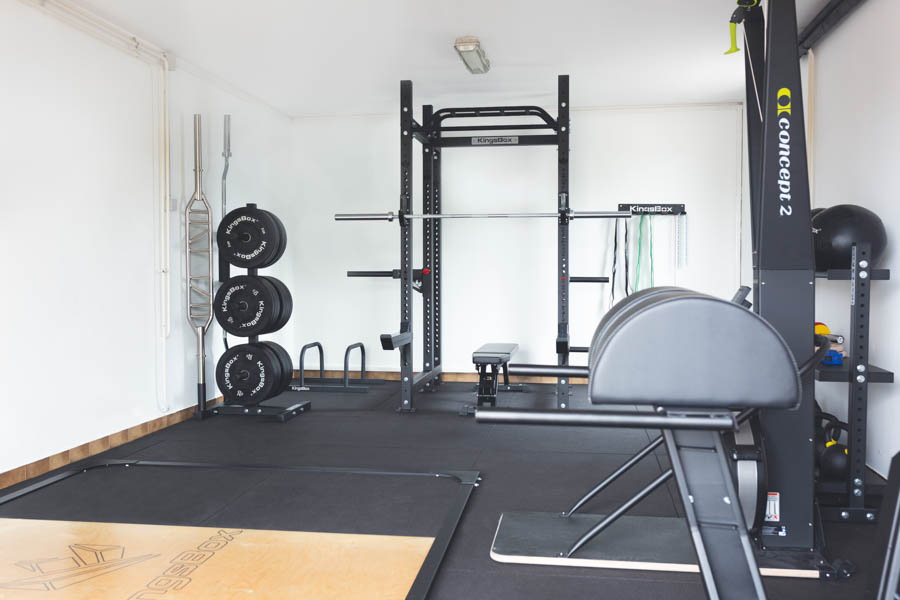 So what does a home gym in UAE include?
Everything that comprises your own home gym is up to you. There is no one size fits all rule but you should consider variables such as available room size, required weight, training intensity, and your preferred workouts method. A home gym can include smaller pieces of equipment to suit functional training all the way up to power racks for deep squats and massive weights. However, if you are short on space you may not be able to bring in larger equipment. Having a room especially for your fitness equipment is key if you're looking to build a physique with adequate muscle. Converting your living room into a gym isn't the best idea even if you are living alone.
How do you choose which items to include when setting up your home gym in UAE?
By identifying which pieces of equipment you need and where you are going to work out you can avoid picking equipment that doesn't serve your purpose. A home gym in UAE should include equipment that matches your workout. For example, if you practice yoga then yoga mats are pieces of equipment you should consider. If you are a runner or training for a marathon you may want a stationary bike or treadmill in your home.
To make identifying what you need simpler below equipment is placed into categories. Choose from basic, intermediate, and advanced sections based on your usage when setting up your home gym. In most cases, basic equipment will be cheaper than advanced equipment.
Basic equipment
Basic equipment contextually speaking is the bare minimum you need to get by if you aren't depending solely on bodyweight training. The equipment listed here helps you build strength, endurance, and stamina. Further, they test your flexibility, cardiovascular health and help you pack in a smashing workout in a short amount of time. Take the time to learn and perfect form when using new equipment to reduce the chances of injury.
Jump rope/ skipping rope
Skipping is one of the best exercises that anyone can do. The movement is used by professional athletes and regular gym-goers alike. Skipping helps build stamina, leg strength, balance, agility, and cardiovascular fitness. Not to mention it is a full-body work out that does a great job at burning calories. Added bonus, it is one of the few exercises that can help you grow your calf muscles. Consider plugging in some earphones or playing some music and hopping to some smashing tunes to make your workout fun.
Sklz Skipping Rope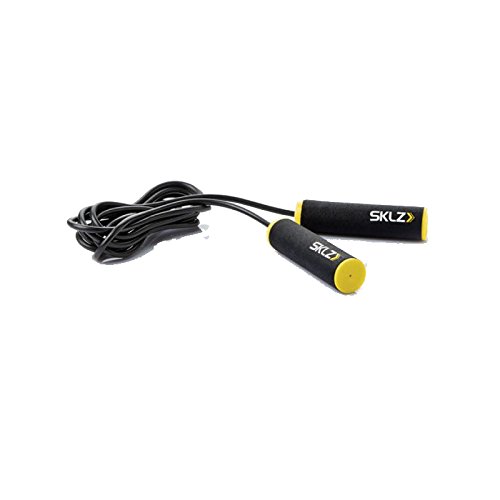 You can buy a skipping rope such as the Sklz jump rope with padded grips. The rope comes with 10′ adjustable length and a center-mounted swivel. The rope is priced at approximately AED 85.
Alternatively, you can choose a rope that is of higher quality and value such as the Adidas Unisex Skipping Rope or one of a more economical nature and simple design such as Plastic Skipping Rope that costs merely AED 15.
Yoga mats
Yoga is a practice that is over 5000 years old and has numerous mental and physical benefits. They range from relief from chronic pains to boosted focus and from increased flexibility to feelings of contentment and spiritual alignment. It doesn't matter which form you practice as yoga mats come in a variety of sizes and types. You can get sticky yoga mats which are the most common. You can even buy natural rubber, plastic elastomer, cotton, and hemp, as well as jute yoga mats based on your preference. If you find yourself always on the run traveling from city to city then consider grabbing a travel yoga mat to stick to your practice.
Sky land top yoga mat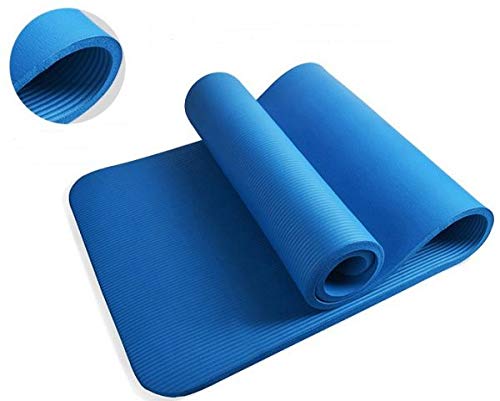 This mat from Top Sky Land comes with a 10mm thickness. It is a sustainable yoga mat that you can use freely. It comprises a non-slip fabric as expected from a high-quality mat. Further, you can also choose a 1/2-inch extra thick yoga mat with a carrying strap if you decide to venture outdoors.
Resistance bands
Resistance bands are a great way to start off resistance training. If you are not looking to include weights as part of your home gym in UAE set-up then training with resistance bands can help you experience some weightlifting benefits. Resistance bands come with different strengths of tension which you can utilise as your strength progresses. They allow you to train your entire body and add variety to your movements while remaining cost-effective. Moreover, if you live in a studio apartment they do not take up much storage space.
Resistance loop exercise band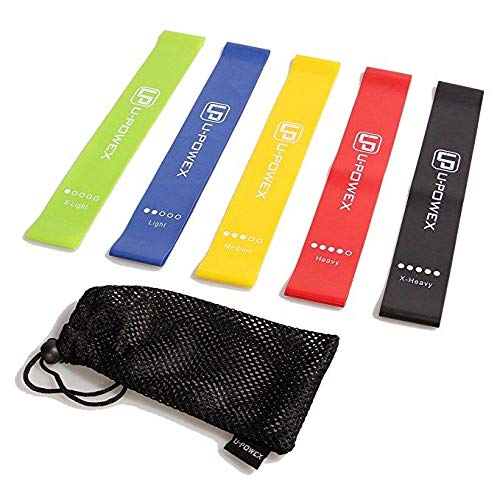 This set of 5 help you increase the difficulty of your workout and provide rehabilitation for injury and its prevention. Use them for bodyweight training, CrossFit exercises, or even yoga. If you're looking for a variant more suited to muscle building then consider 208cm powerlifting bands.
Pull-up bars
Pull up bars are an effective way to train your back, mainly your lats. Many bodyweight exercises do not do your back justice. Including a pull-up bar to perform pull-ups and chin-ups can help you craft a wider back that will make your t-shirts fit better and waistline seem smaller. Chin-ups are a great way to train your biceps as well as your back. They do not consume much space and can be attached between door frames or between passage walls and removed once the workout is complete.
Ultimate body press wall Mounted pull-up bar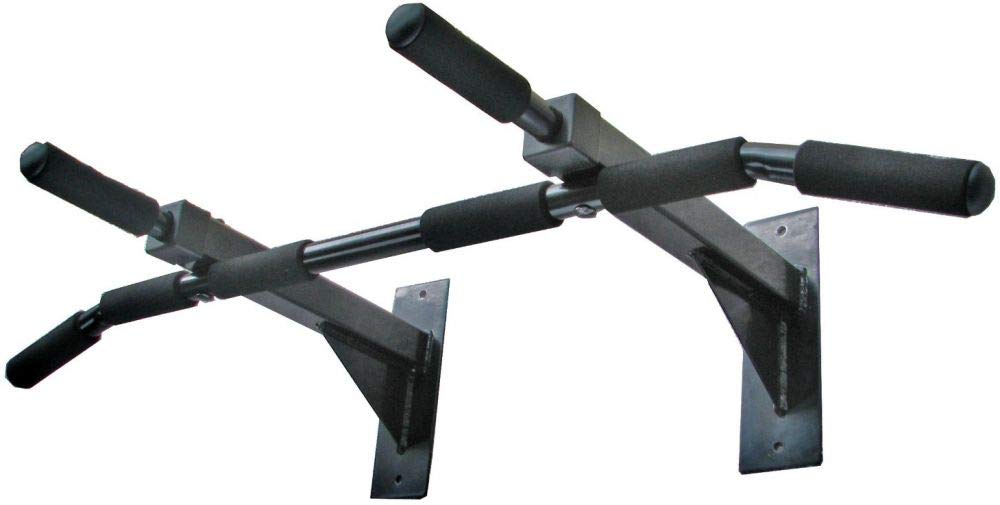 This pull up bar comes with a gun-metal gray powder finish. With padded foam grips, you can perform a variety of chin-ups and pull-ups based on your strength. Further, you can work your chest and triceps by performing dips. Alternatively, you can buy a simple adjustable pull-up bar that fits between your door.
Aerobic stepper
Aerobic steppers offer you all the benefits of a high-intensity cardio session. You can build strength, endurance, boost cardiovascular health, and reduce fat with correct exercises and intensities. An aerobic stepper is also a great tool to help tone your thighs and glutes and is the preferred piece of equipment for women around the world. Further, you can buy one with variable height attachments to increase the difficulty and range as you progress. Smaller heights work great for quick feet step-ups while larger heights can help you tone the upper area of your leg and give a great stretch.
Pro Solid Aerobic Stepper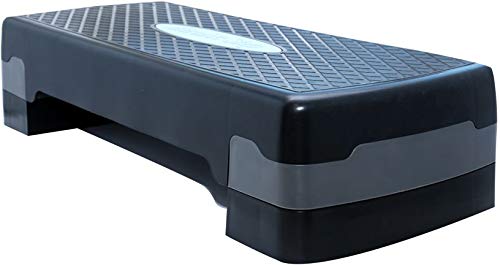 The single aerobic stepper is a great tool that accommodates users of all fitness levels. You can strengthen muscles, improve endurance, and tone your body overall. You can also adjust the height to match your exercise demand. If you're looking for a more chich and international product then you can buy the Tone Fitness aerobic stepper.
Bosu ball
A Bosu ball is a fine piece of equipment and a must-have for anyone trying to improve their balance. The domed side faces downward making the ball an unstable surface. This challenges your core no matter the movement you perform, be it push-ups or squats. Using the domed side upwards can lead to increased levels of flexibility and improve range of motion. It increases the difficulty of all exercises such as lunges, squats, pushups, renegade rows, plank, and more. If you've been training for a while and are looking to increase the difficulty then a Bosu ball is what you want.
BOSU Balance Trainer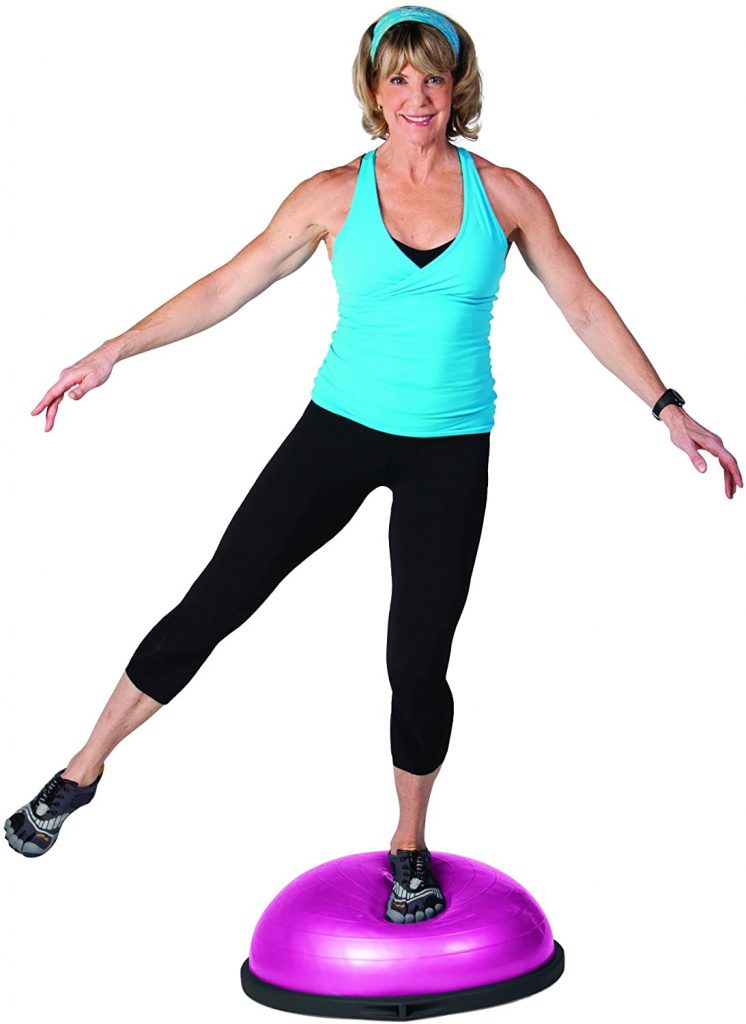 The Bosu Balance trainer is 65 cms (26-inches wide) and can accommodate a weight up to 300 pounds. The fitness accessory comes with an instruction guide on how to perform various exercises that target different muscles in your body. This Bosu Balance Trainer builds strength, delivers killer cardio workouts, and improves balance and flexibility and is available for an estimated cost of AED 1,270. Alternative, you can buy the Dawson Sports Bosu ball that comes with two resistance toning tubes.
Medicine ball
Medicine ball training is a great way to build strength and explosive power. You can use a medicine ball for just about any of your body part and even download entire workout plans. Although I don't advise performing medicine ball slams in the wee hours of the night, your neighbours won't be delighted either. Medicine balls come in a number of sizes and weights ranging from 1kg to 8kg.
Adidas medicine ball 3 Kg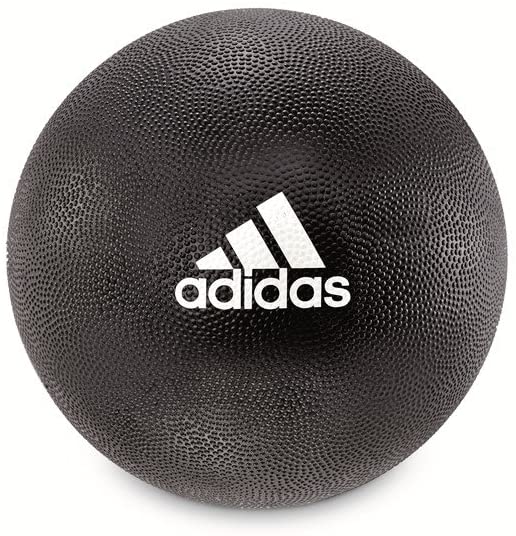 This ball comes in black colour and weighs 3 kg. Build core strength and improve range of motion with this fitness tool. It has a textured rubber surface to offer you an improved grip. All thanks to its neoprene coating as it provides protection and comfort for your hands.
Intermediate equipment
In intermediate equipment, pieces are slightly larder in terms of space consumption. They do not necessarily provide a more advanced level of utility but you can switch up workouts to break a sweat. These are pieces that can stay in your bedroom or storeroom without disrupting too much of your homely atmosphere. However, this equipment does work better if you have an area designated to just working out. A section of your garage or an independent room.
Treadmills
Treadmills are probably the first piece of equipment anyone would think of and buy for a home gym in UAE. Treadmills are a great way to keep yourself active and walking. You could walk, jog, or run at any time of the day. Handy for those scorching afternoons and early evening where you may decide to squeeze in a workout. Treadmills allow you to switch on the TV and maintain a steady pace so you can exercise without constantly keeping tabs on the timer. Though you should avoid running on treadmills as it affects your knee joints over time. However, walking on an incline is a great workout and more taxing than most people realize. Grab a pair of dumbells if it feels too light.
Skyland treadmill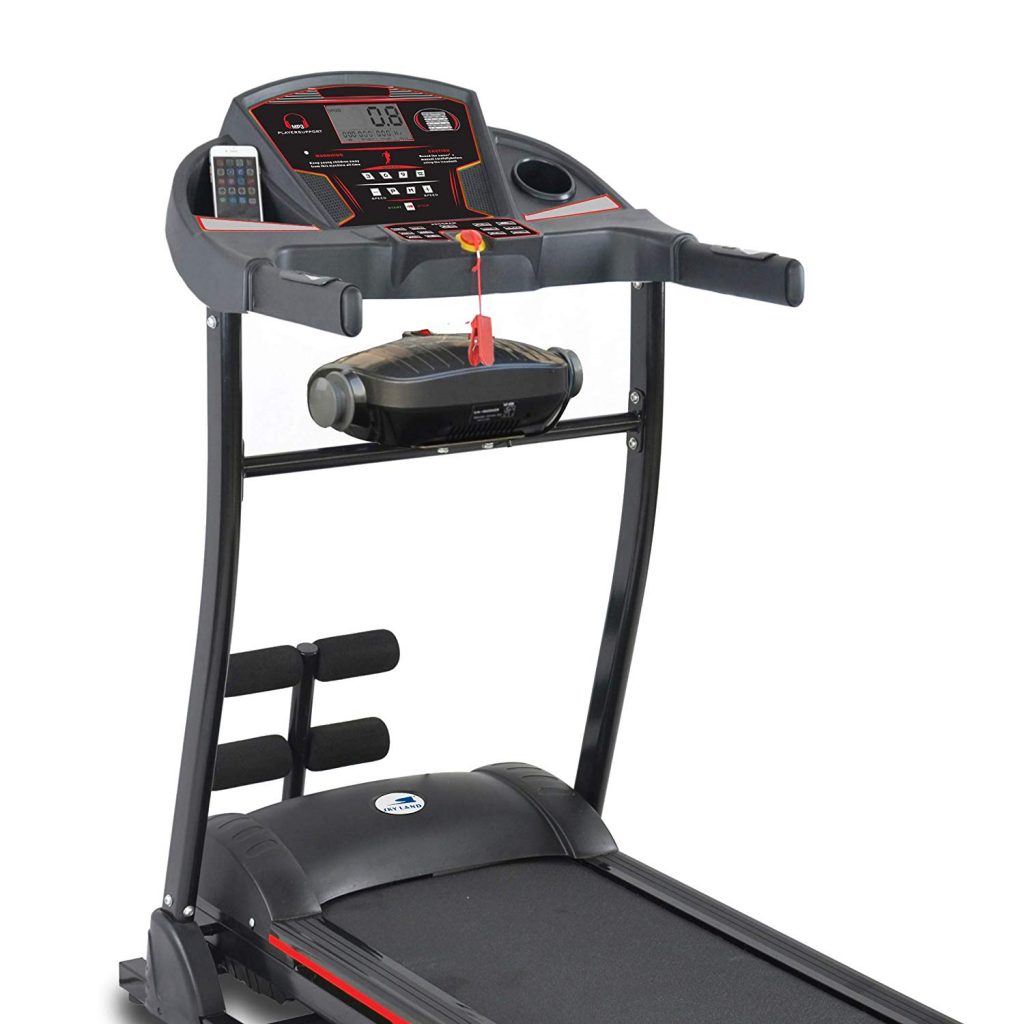 This treadmill from Skyland lets you workout at a speed up to 12km/h. It additionally has a twister and sit up feature. The display enables you to view important information such as calories burned, speed, elapsed time, heart rate and more. It can accommodate a load up to 100kg. Alternatively, if you are low on space you can buy the Xiaomi folding walking pad treadmill.
Also Read: Best Treadmills in UAE: Brands & Prices Compared | BuyGuide.ae
Cycle/ stationary bike
Cycling is known to increase stamina, endurance, and aid in fat loss. With a stationary bike, you can avail all the benefits without risking sunburn or dehydration. Consider downloading a spinning class if you wish to challenge yourself to a gruelling workout. You can tone your legs and arms with just a stationary bike. The lever increases the difficulty settings that emulate the challenges that various terrains would provide.
Spinning bike from Marshal Fitness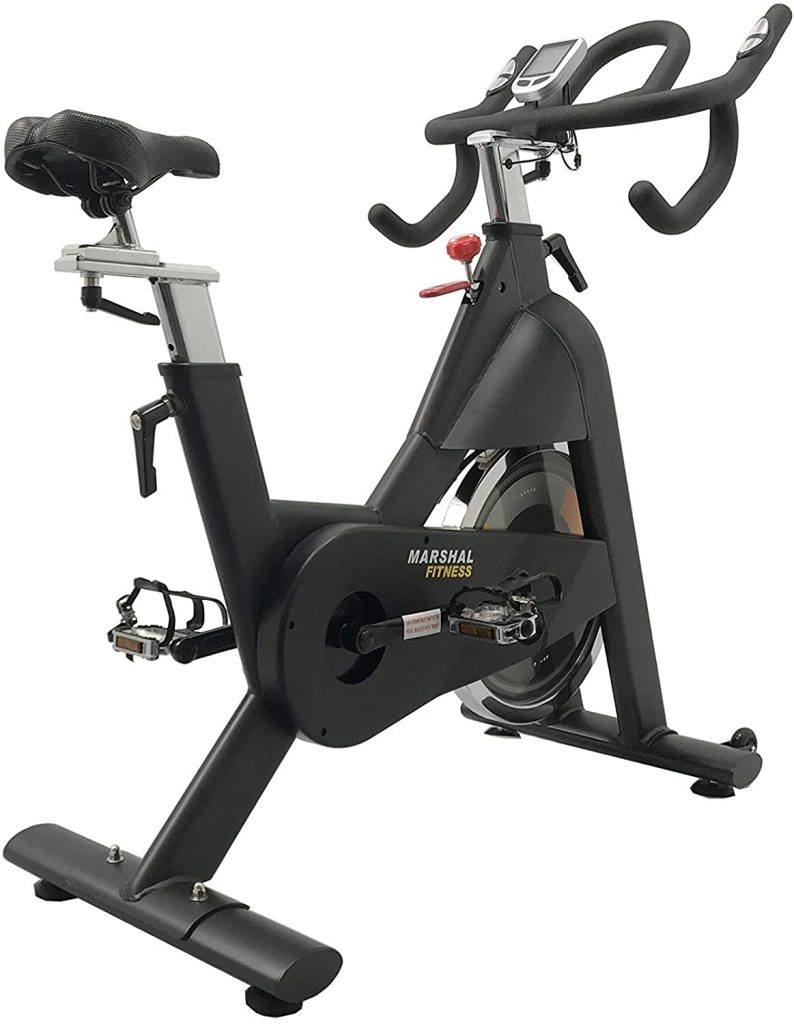 The bike is sleek, durable, and portable. Making it a great fit for your bedroom or exercise corner. It comes with an 18 Kgs Chromed solid flywheel and foam grip handles that you can adjust up and down. This gives you increased comfort while breaking a sweat. In addition, it gives you a water bottle holder. Due to its steel frame construction, it is a heavy-duty crank and is available approximately for AED 2,900. If you are looking for a more economical variant then you can consider another spinning bike by Marshal fitness themselves.
Also Read: Best Exercise Bikes in UAE: Reviewed & Compared | BuyGuide.ae
Barbells
If you are considering weight training then barbells should be your first choice. Barbells offer a greater variety of exercise than fixed machines and due to the weight load being spread so far out your core has to work twice as hard to stabilize it. You don't need to buy an Olympic barbell that weighs 45 pounds but grab one of good quality.
Skyland 50 KG Cast Iron Barbell

This is a high-quality bar that allows you to rack up weights and perform a plethora of multi-joint exercises. It has better knurling that improves your grip. Deadlifts, clean and press, barbell squats, and bench press are all variations you can use to pack on some muscle and grow stronger. Combine weights to add extra intensity to your workouts.
Adjustable dumbells/ dumbells
Dumbells come in a range of weights and shapes such. You can buy ones made of metal or rubber. You can buy hexagon-shaped dumbells or the classic circular ones for the most part. They also come in metric and imperial numbering so you need not worry about conversions. However, this would require a dumbbell rack and ample space. If you are low on space your best choice are adjustable dumbbells. You can screw on the weight needed per exercise and adjust it as you progress through your session with just one set of plates. You can also buy a barbell and dumbbell set of 30 Kgs if you wish to.
Pre Solid Neoprene 6kg Dumbell Set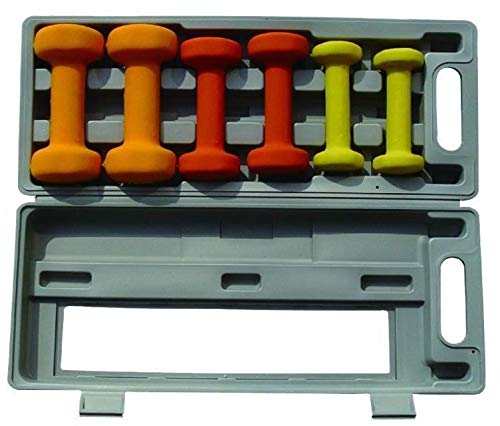 This set is ideal for anyone looking to include lightweight training into their routine. With weights ranging from 0.5 kg to 1.5 kg, you can increase the difficulty of basic movements and tone your body. If you're looking to incorporate heavier weights then consider buying the 20 kg set of chrome dumbbells. You can even go in for the adjustable iron dumbbell where you can choose weight settings saving you the trouble of loading and unloading weights. It is easy to use and easy to store making it ideal for a home gym in UAE.
Adjustable benches
Adjustable benches allow you to use your barbells and dumbbells at various heights. This allows you to target muscle regions more specifically. It also saves you the cost of buying and storing additional benches. You can perform incline and decline variations of given exercises that promote uniform development. As a bonus, there are certain exercises that can only be performed on an incline such as spider curls.
Marshal fitness adjustable bench
You can use this high-quality bench to perform a number of exercises. Ideal for strength training the bench even looks attractive. With a red and black colour, it will complement your weight training area. You can train everything from your chest to your thighs on this bench. If you want a bench with thicker foam then consider grabbing the Adidas adjustable bench.
Ab wheel/exercise wheel
An ab wheel is a tool that primary use is to enhance core strength. The piece of equipment is inexpensive but requires meticulous technique in order to avoid straining muscles or risking injury. Along with your core, it strengthens muscles in your lower back which are crucial if you indulge in weight training. Since the lower back is one of the most neglected areas. The greatest benefit is that it trains your core and back at the same time which reduces the chances of an imbalance in strength as they contract in a group.
Ab Wheel & Roller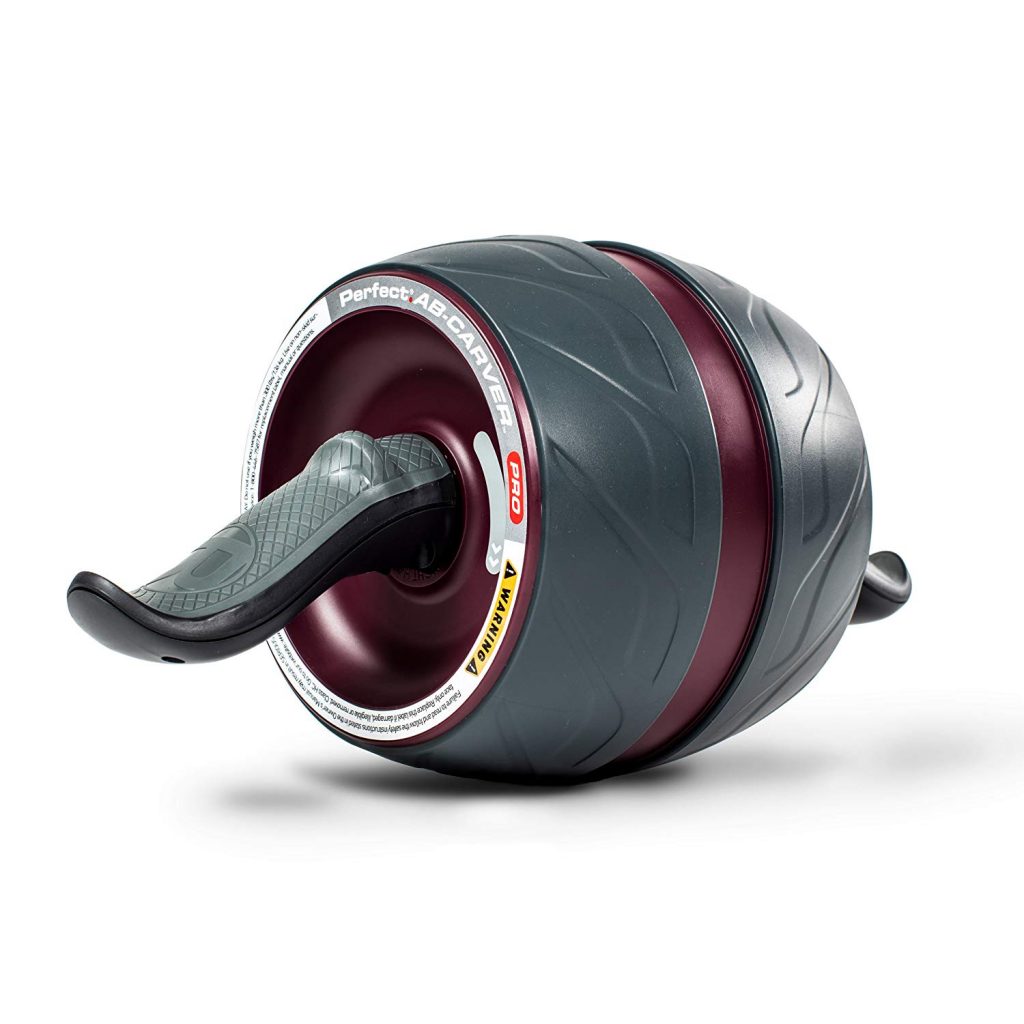 This roller comes with an unconventional design, wider spacing to give you better results. It has an interior kinetic engine that uses a carbon steel spring to provide resistance making your workouts harder and increasingly fruitful. The roller includes a high-density foam kneepad to protect your knees and downloadable 21-day workout plan. This helps you perform all the exercises safely. Alternatively, you can choose a simple and classic abdominal wheel.
Advanced equipment
Advanced pieces of equipment are those articles that you should only consider purchasing if you have adequate space in your home. Living in an independent home would be most suited, while flats and shared living is less than ideal. It is important to buy the essentials and not go overboard. Further, it may work out cheaper to join a gym. If joining a gym isn't possible and you are determined to get into shape or perfect your sport then you should buy the following.
Multi-function weight bench
A multifunction weight bench provides a seat and attachments to support weight plates. Some come with adjustable seat heights to target muscle regions. Usually used for upper body movements to build strength such as bench press. Some even come with features that allow you to perform leg extensions and ab exercises.
Multi-functional Weight Lifting Bench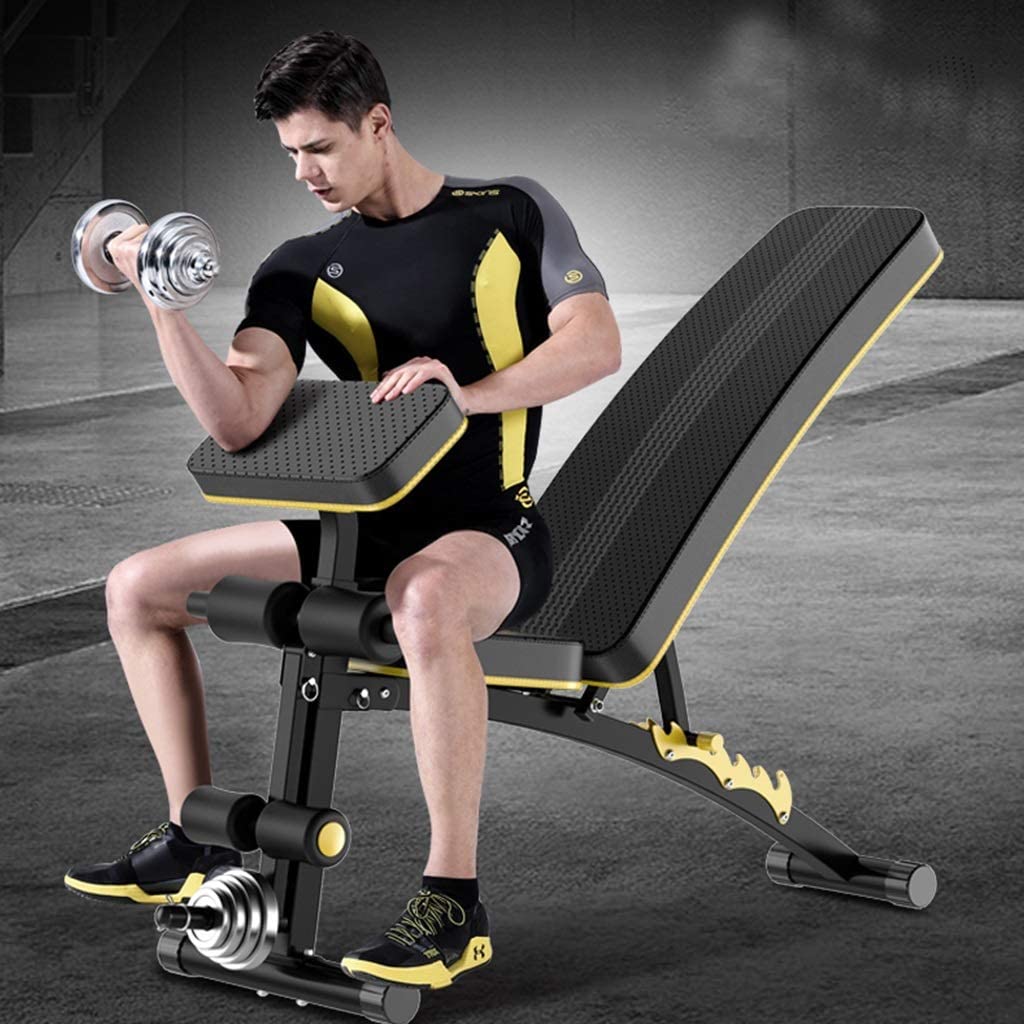 This multi-functional weight lifting bench has a thickened and widened metal steel bracket for an effective load of 150 Kgs. Also, this particular piece comes with an extra-wide seat, an adjustable incline bar height, leg extension station, and safety locks. You can train with heavy weights at home with the machine and maximize your muscle growth. This is an absolute must-have when setting up your home gym in UAE in order to adequately train all your muscles. You can purchase this multi-functional weight lifting bench approximately for AED 910.
Multi-function power tower dip station
The multi-functional dip station is a great machine to work your back with pull-ups, triceps, and chest with dips, and abs using the captain's armchair. This machine emphasizes bodyweight exercises. However, you can lodge a dumbbell between your feet to increase the difficulty. Using a power tower dip station you improve your core strength and will soon be able to lift your body weight effortlessly.
Multi-functional dip station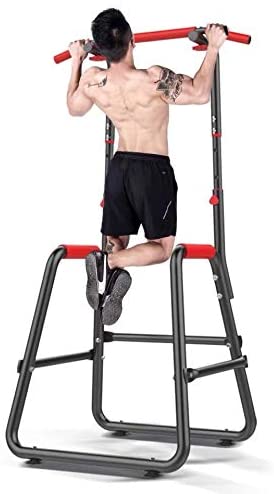 This machine is a great addition to gymnasts routine or for someone who wants to build muscle while maintaining their athleticism. The non-slip and large rubber mats highlight its stability and safety by avoiding any wobble. You can purchase it for an estimated cost of AED 1,450.
---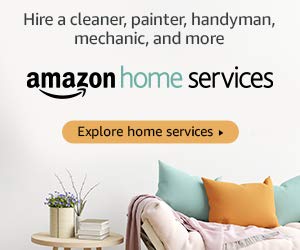 ---
Cable cross over machine
Cable cross over machines allow you to lift greater volume. You can buy a number of attachments suited to different body parts. T-bars, regular handlebars, EZ bars, single-arm cable attachments, and more. Further, single-arm attachments allow you to perform heavyweights as you can lift from both sides. This is a great way to complete various movements and burn added calories.
Impulse cable crossover machine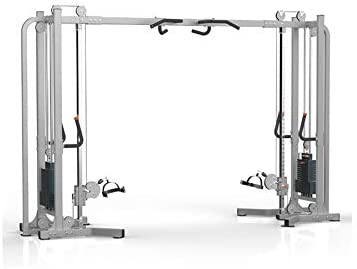 The machine comes with instructions on how to perform a variety of exercises safely. Through this, you can work your legs, back, chest, biceps, triceps, abs, shoulders, and calves making it one of the best machines to own when setting up an elaborate home gym in UAE. You can perform a few compound movements on this machine but for the most part, they isolate muscles, giving you a greater degree of focused effect. This Impulse cable cross over machine is available approximately for AED 12,000.
Squat racks
A squat rack can help you build tremendous amounts of core strength and leg strength. They are designed to hold heavy loads and come with safety bars for your protection. You can even slide a bench under to use it for chest exercises. Some squat racks come with top handlebars that allow you to perform pull-ups as well.
Squat rack by Gukoo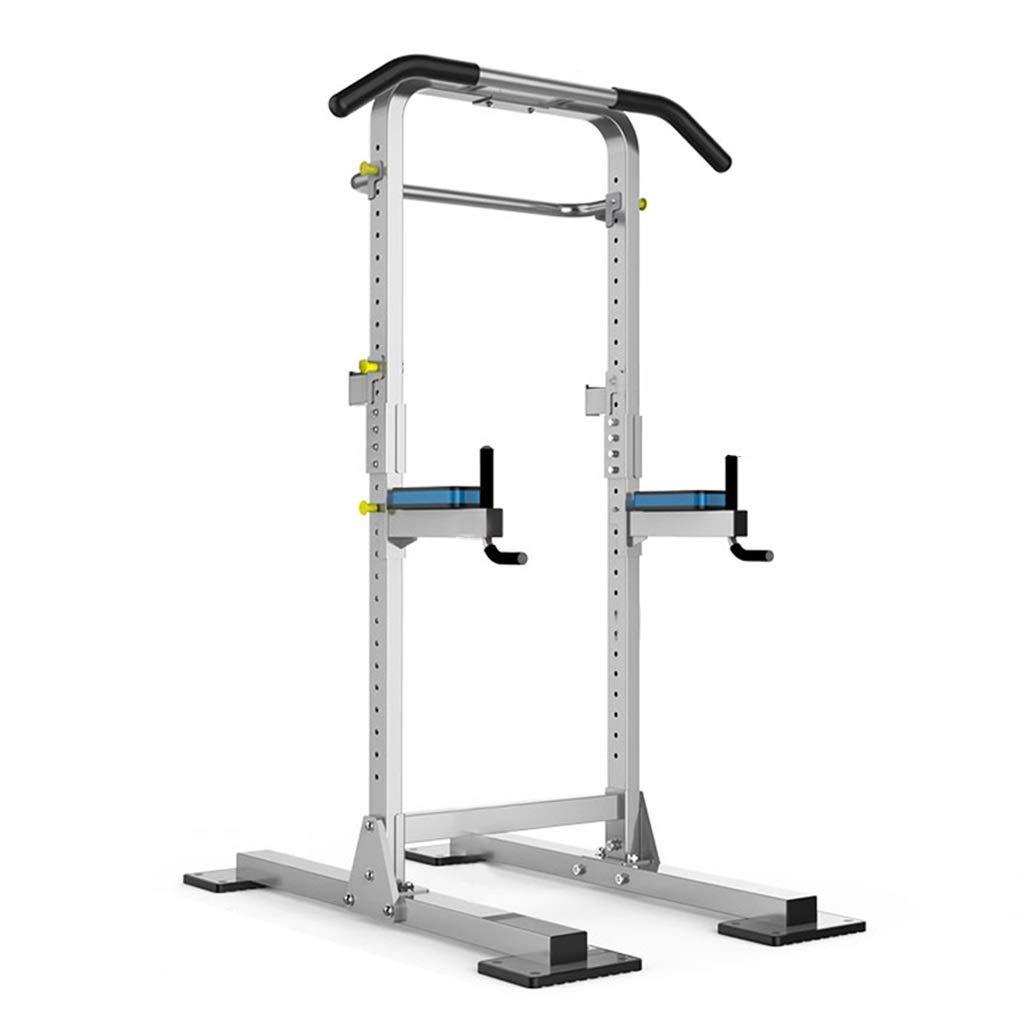 This squat rack can handle weights up to 300kg. It is easy to assemble and you can independently adjust both the horizontal and vertical bars. Squats, pull-ups, rack deadlifts, and other exercises can be performed safely.
These are all pieces of equipment you should consider when setting up your home gym in UAE. Remember to make your decisions based on available space, your type of training, and finally price. Don't fret due to the current lockdown scenario. With gyms and fitness studios shut down, you may also want to take a look at 7 things that will help you stay fit at home in Dubai. Well, in addition to building muscle and staying fit, you also need to smell good and feel fresh all day. This is possible with the best brands of men's perfumes that you can get your hands on. Look good, feel good and make heads turn.