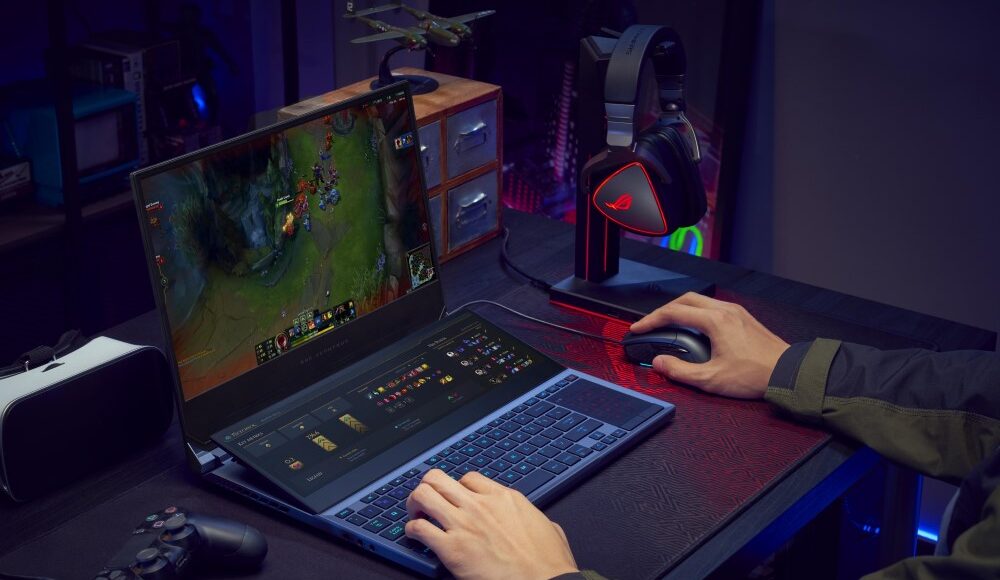 جدول المحتويات
Are you a gamer? Do you have the best gaming laptop in UAE yet? With laptops drawing a fine line of difference between their desktop PC counterparts. You can't help but check them out. And quite possibly even get one which suits your needs. But with all the various brands and different technology available in the market has made it tough to choose one best one. Therefore, here is we've taken the time to analyze the best brands like Asus, Acer, Alienware and others and placed before you all that you need to know to select the best gaming laptop for you in UAE.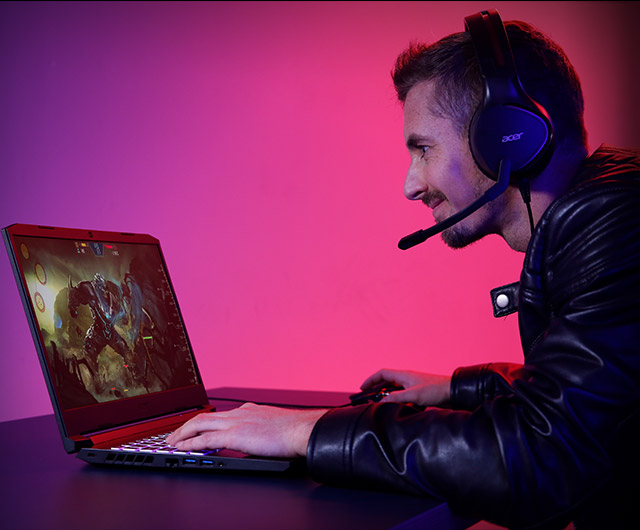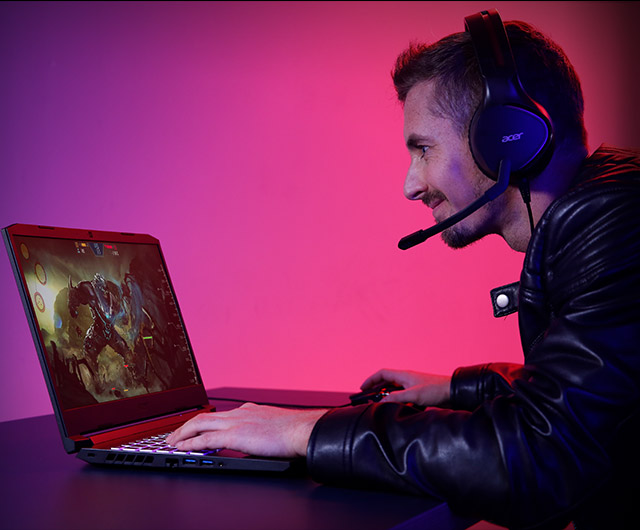 Best Gaming Laptop in UAE – Quick List
| | | | |
| --- | --- | --- | --- |
| Gaming Laptop | CPU | GPU | Check Price |
| ASUS – ROG Zephyrus G14 | AMD 4th Gen Ryzen 9 | NVIDIA GeForce RTX 2060 Max-Q | Price on Amazon.ae |
| Alienware Area 51m | 9th Gen Intel Core i9-9900K | NVIDIA GeForce RTX 2080 | Price on Amazon.ae |
| ASUS TUF A15 | AMD Ryzen7 4800H | NVIDIA GeForce RTX 2060 | Price on Amazon.ae |
| Acer Predator Helios 300 | Intel Core I7-9750H | NVIDIA GeForce GTX 1660Ti | Price on Amazon.ae |
| Razer Blade Pro 17 | 10th Gen Intel Core i7-10875H | NVIDIA GeForce RTX 2070 Max-Q | Price on Amazon.ae |
| MSI GS75 Stealth-205 | 8th Gen Intel Core i7-8750H | NVIDIA RTX 2060 6GB GDDR6 | Price on Amazon.ae |
Jump to Detailed Reviews
Feature of a Gaming Laptop to Lookout For
Who doesn't prefer a variety in anything they choose. But when it comes down to choosing just one from the wide expanse of choices that's when the real challenge begins. Which is why we've made a list of a few pointers to look into to narrow down your search to a couple few.
Screen Size
Now gamers know this, that for any gaming laptop a wider screen is the way to upgrade your visuals. Therefore, you shouldn't settle for anything other than a display with 60Hz refresh rate along with 1080p as resolution. Now also take into account that if you will be adding in more screens into your setup then consider a laptop which has a good enough resolution to pair along with the other monitors. But if you do not plan on utilizing additional screens then consider higher display features along with eye-safe features.
GPU & Refresh Rates
For a gaming laptop, the GPU is your best friend. But what is the GPU? Its an acronym for Graphics Processing Unit which functions like a second brain of the gaming PC after the processor. This GPU feature is the one which controls and displays the image you see on your screen. Since games have fast-moving characters the GPU produces the image and sends it out to the screen. In that process the refresh rate is necessary. Since it refreshes and changes the picture you see on the screen. Therefore, you need to consider a refresh rate of 75Hz or higher.
Lightweight or More Power
Before zeroing it down to either one of the above you need to take into account in what manner will you be using your laptop. If you plan of setting it up in a stationary setting. You might as well opt for a more power/ heavy-duty laptop. Since the weight will not be a problem in any way and you will have a higher boost of power. Although if you plan on carrying your laptop to places along with you then consider a lightweight one which can perform good and heavy-duty tasks.
Those were the top things to consider when getting yourself the best gaming laptop in UAE. Make sure to check the availability of these features in the one you decide to invest in. or you can simply choose one from the list provided below.
Model: GA401IV-BR9N6-HID15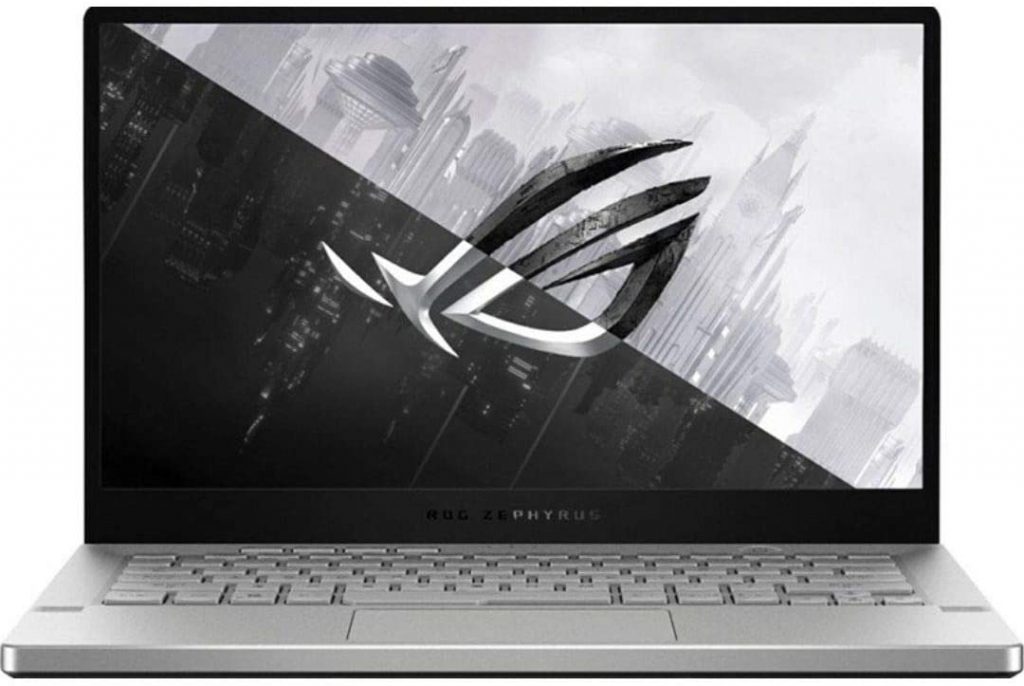 Processor: This Asus Rog laptop uses AMD 4th Generation Ryzen 9 of 3.0 GHz as the processor speed and 8 Core for the processor count – 16 Thread Processor. For fast and easy usage and response time of the laptop while working.
Graphics: Furthermore, this laptop device uses NVIDIA GeForce RTX 2060 Max-Q which has 6 GB GDDR6. So, your games can be played without any lags in the interface.
Display: An upgrade to any laptop you previously had as the display is of 14″ FHD with a refresh rate of 120Hz. With an added IPS-Level for the display of the gaming laptop.
Cooling: By incorporating Gelid GC Extreme on CPU and GPU. So, you have improved performance and optimal system temperature without too much overheating.
Storage: Using HIDevolution PCIe based storage for the device you have 4 TB M.2 PCIe 3.0 x4 NVMe SSD. Providing you with the fastest bootup time and load time so you do not waste any time while you wait for the application to load.
RAM: For all your memory-hungry applications and to multitask with more than just 2 applications this laptop has a huge RAM of 40GB DDR4 with 3200MHz memory. From this 40GB the distribution is as such 1 x 32 GB + 1 x 8 GB for On-Board.
Dimensions: This laptop has dimensions of 32.51 x 22.1 x 1.78 cms which makes it portable and easy to handle.
Warranty: The company provides you with a years warranty to cover damages or defects of the product.
Price: Get this ASUS ROG Zephyrus G14 Laptop at around AED 11730.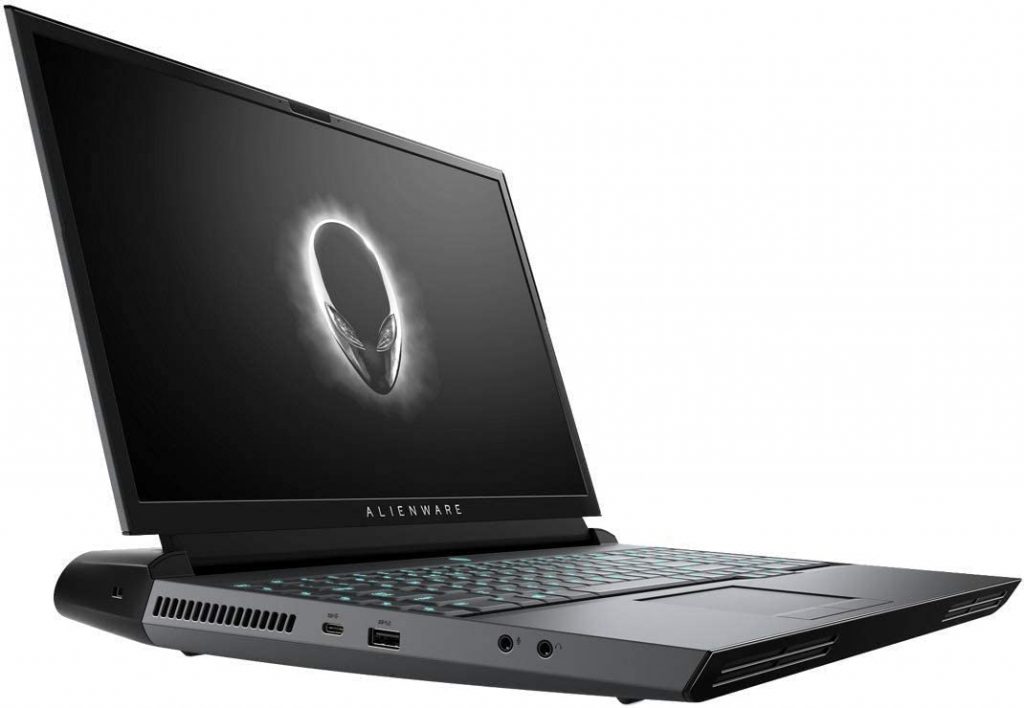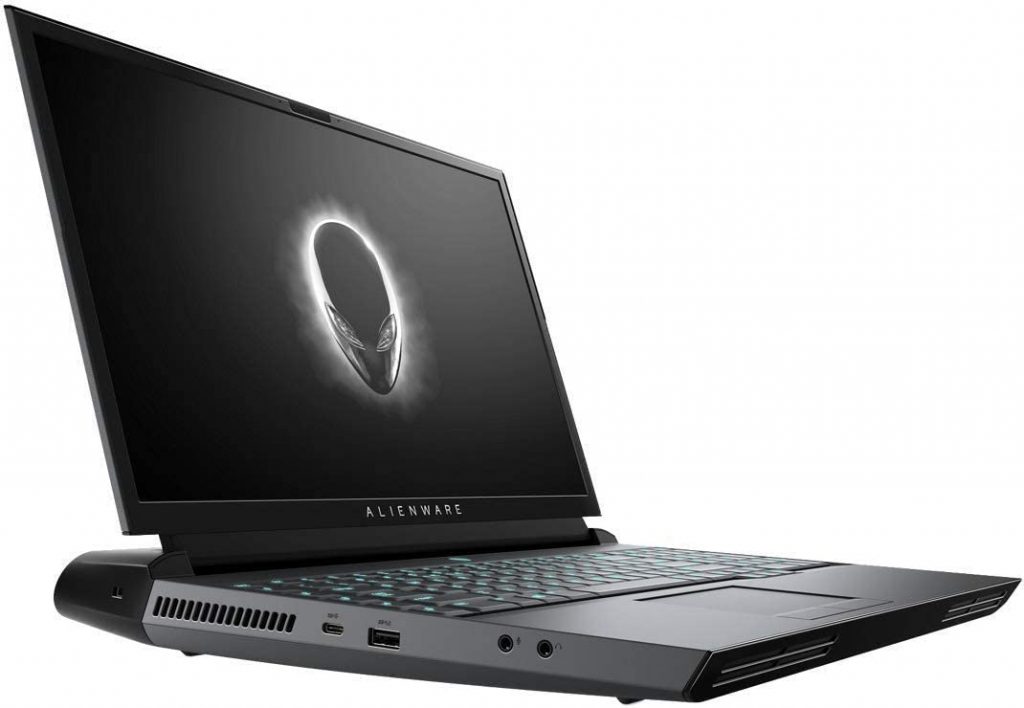 Processor: Using the 9th Generation Intel Core i9-9900K with count 8-Core, 16MB Cache, up to 5.0Ghz and Turbo Boost. Thus giving laptops a new benchmark.
Graphics: To bring forth the gamer in you and to compete with not just gaming laptops but desktop PCs as well. The graphics are set at NVIDIA GeForce RTX 2080 having 8GB GD DR6 (OC Ready).
Display: Showcasing a display of 17.3inches of FHD (1920 x 1080) along with the screen refresh rate of 144Hz, paired with IPS and NVIDIA G-SYNC giving you display technology without any lag or delay in display.
Eye Safe: It is necessary to wear protective gear while dealing with the laptop screen. But this laptop has considered this factor and ensured Eyesafe Display Technology and Tobii Eyetracking. Which prevents this from causing any harm to the eyes and make sure they do not tear up as well.
Storage: The storage facilities available for this laptop is 256GB PCIe M.2 SSD along with 1TB Hybrid Drive.
Warranty: With this product, you can avail 1-year seller warranty.
Dimensions: With a sloping keyboard the rear end of the 31.2mm, the mid or peak is 42mm, while the front is 27.65mm. Those were the base heights whereas the width is 402.6mm and length is 319.14mm.
Connectivity: For the laptop, you will find 2 SuperSpeed USB 3.1 Type-A ports, 1 HDMI 2.0 output with HDCP 2.2 output port which even supports VR. Furthermore, you have a Mini-Display 1.4 output port. And also, Thunderbolt 3, Alienware Graphics Amplifier, Ethernet Port, Dual power input, Global Headset Jack and Headphone/MIC Retaskable Jack.
Cooling: Geared up with Advanced Alienware Cryo-Tech v2.0 for thermal cooling. Besides this is the fire-resistant, liquid-crystal polymer fan is built with 0.2mm blades.
Price: This laptop is available for approximately AED 13200.
Model: FA506IV-AL031T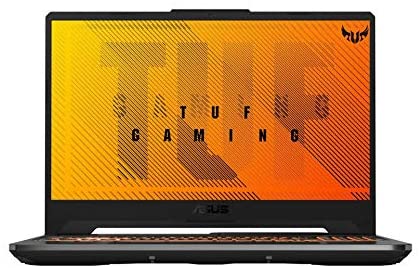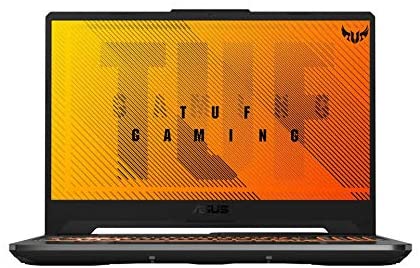 Processor: The working of this laptop is with AMD Ryzen7 4800H Processor having a speed of 2.9 GHz and the count of 8. To ensure you get peak performance with great power.
Graphics: For the graphics, you have NVIDIA GeForce RTX 2060, with 6GB GDDR6 VRAM ensuring you great image quality and clarity.
Dimensions: This device has the dimensions of 25.6 x 35.9 x 2.49 cms Which has a good tough outer chassis as well.
Display: Having a stand screen display of around 15.6 Inches and 1920 x1080 pixels for the resolution. Furthermore, the refresh rate is 144Hz, which is 144 times per second for a smooth image display.
Storage: Enabling you to use the 1024GB SSD storage for all your applications. Which is spacious enough to suffice you a really long time.
Battery: The use of the 1 Lithium Polymer battery too makes this laptop good for gaming. Since one charge can go on for at least 8 hours of usage on an average.
RAM: Not only is the16 GB DDR4 SDRAM memory RAM good for gaming but also for multitasking without having to close the apps which are currently open.
Connectivity: Besides the 801.11ac wireless Wi-Fi connectivity you have 1 USB 2.0 port, 3 USB 3.0 ports and 1 HDMI port.
Audio: You cannot miss the audio of this laptop has it provides you with an immersive surround sound. With the DTS X Ultra technology which gives you 1.8x louder volume and 2.7x deeper bass. Furthermore, you can select any audio modes you wish for from the available Strategy, RPG and Shooter modes.
Price: You can get this laptop for approximately AED 5500.
Model: PH315-52-78VL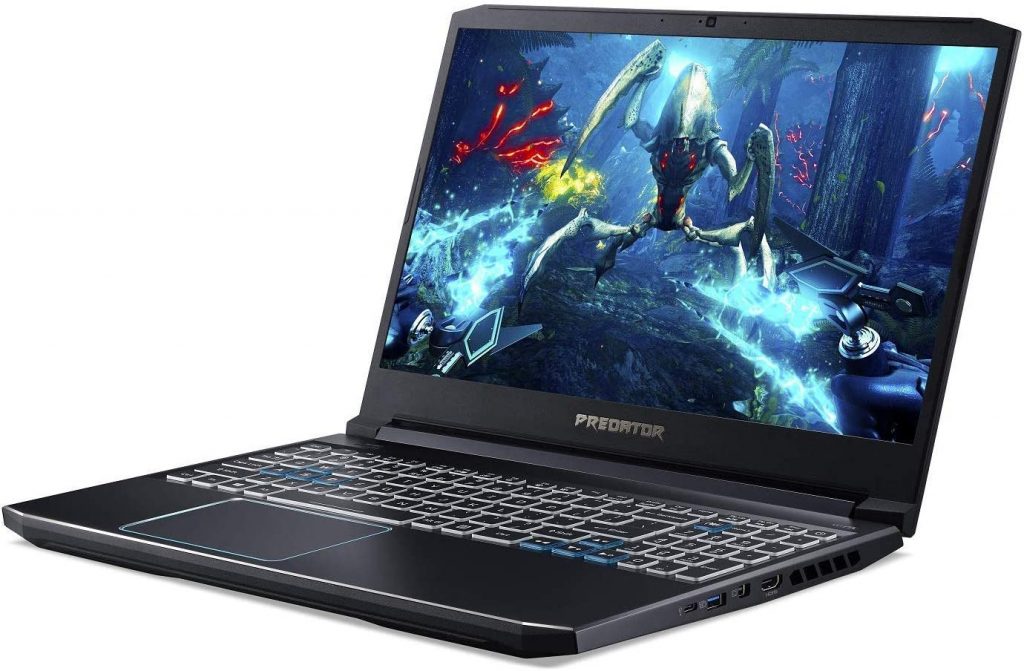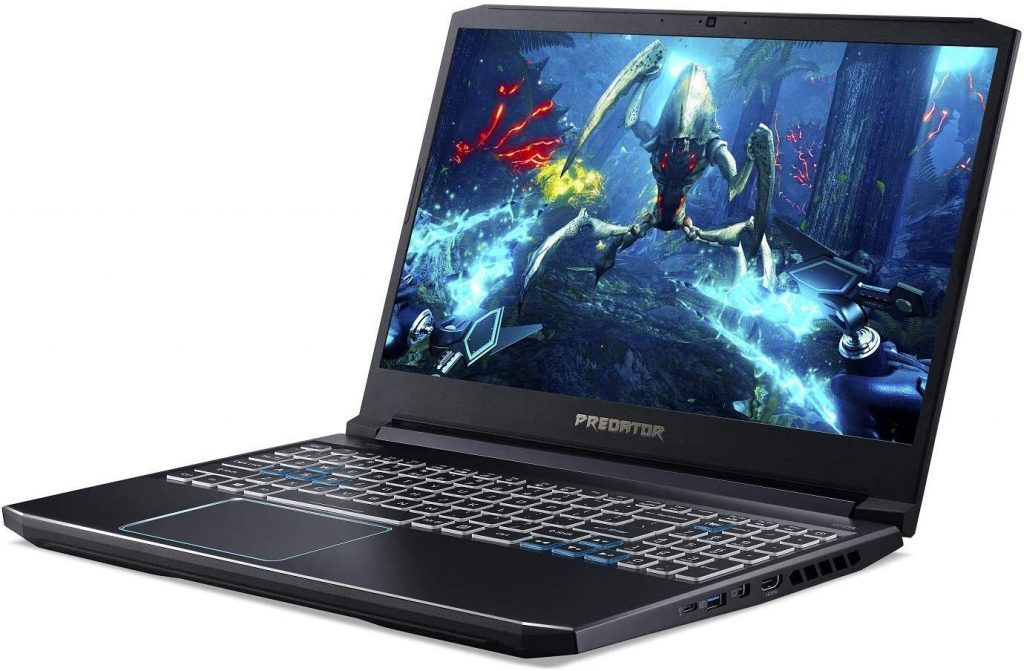 Processor: Equipped with an Intel Core I7-9750H, which has a processor speed of 2.6Ghz and count of 6. You will have nothing to hold you back from enjoying your gaming experience with this gaming laptop.
Graphics: Furthermore the graphics card is an integrated one of NVIDIA GeForce GTX 1660Ti. With an individual 6 dedicated GDDR6 of VRAM for fast more advanced features and clarity of the visuals.
Cooling: The usage of the 4Th Gen Aero blade 3D Fan Technology which is specially designed to work with this laptop increases airflow by 45%. Besides this, you have this technology which functions without any noise giving more airflow. Thus helps in faster cooling.
Display: With the 15.6 Inches display along with 1920 x 1080 as the screen resolution gives a clean and clear visual output. Moreover, the 144Hz IPS panel for a fast refresh rate. And not mention the 3Ms Overdrive Response Time so that you will never have any lags nor blur display. Only crisp, clean and a high octane gameplay time.
RAM: This laptop provides you with a RAM of 16GB DDR4 SDRAM memory type which makes it easy for multitasking and playing games.
Storage: The available 256 GB SSD of memory space will give you spacious storage space.
Connectivity: Along with the Wi-fi connectivity of 802.11ac; you have 3 USB 3.0 Ports and 1 HDMI port.
Model: RZ09-03297E42-R341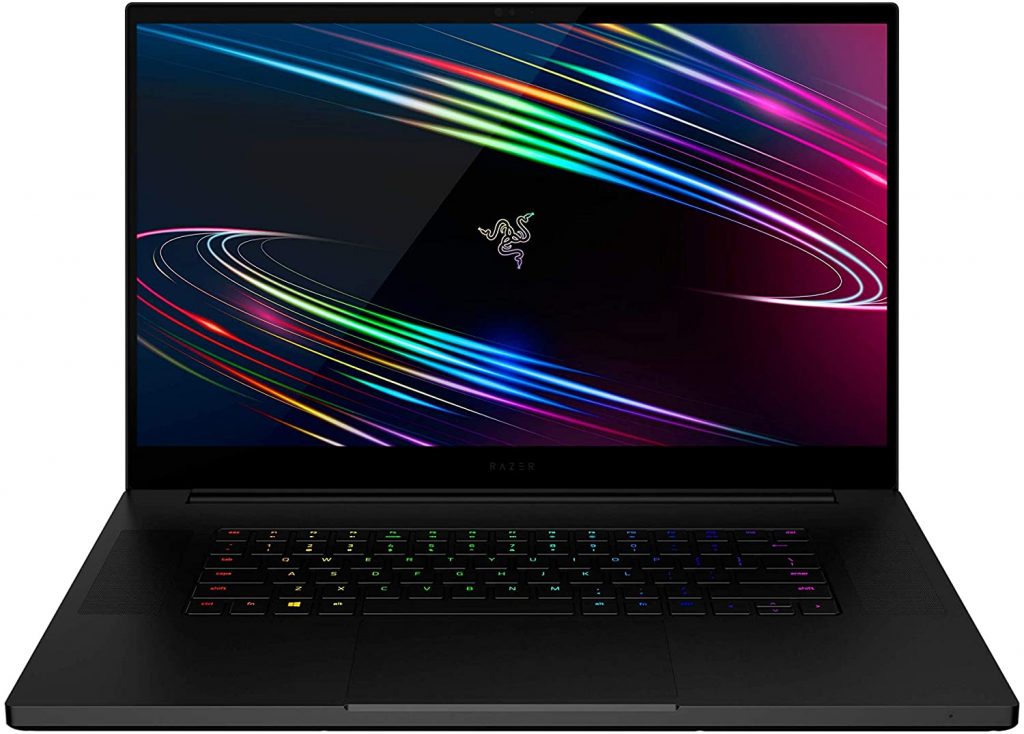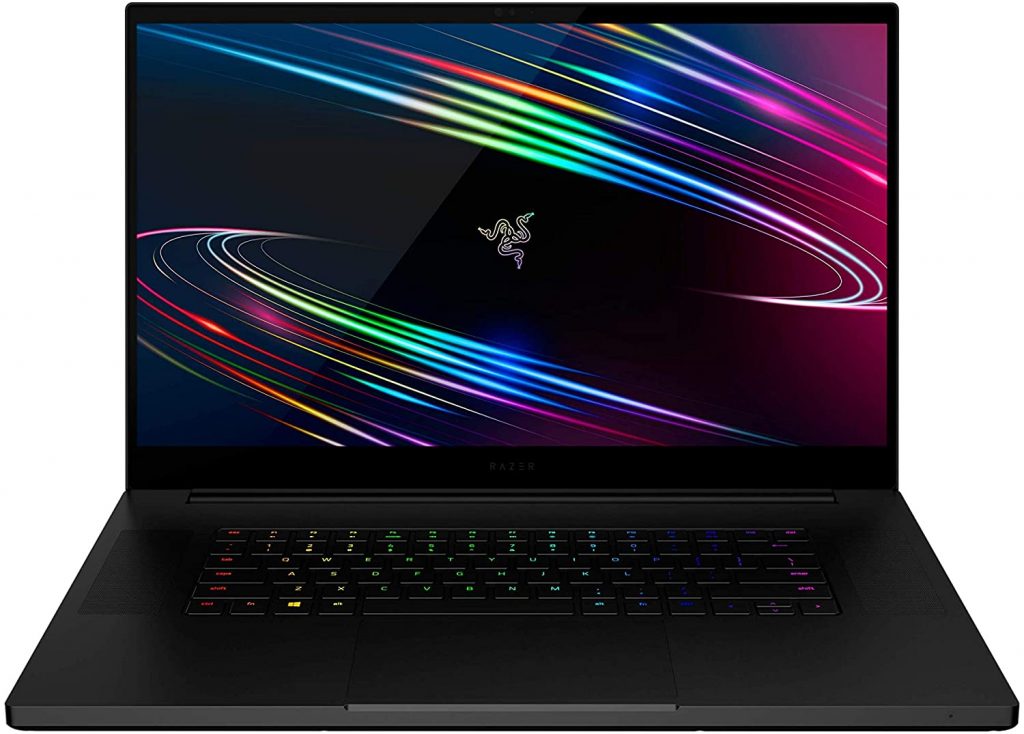 Processor: To have a powerful work and gaming experience this laptop offers you the new 10th Gen Intel Core i7-10875H processor. Which has 2.3 GHz speed and 8-cores as the count.
Graphics: Besides the impressive processor, the graphics are no less. Since it is powered by NVIDIA GeForce RTX 2070 Max-Q that uses ray tracing technology to give you cinematic-quality rendering every time.
Display: Letting you have a fast screen display of 17.3 Inches followed by 300Hz full HD of 4k edge-to-edge display of factory-calibrated display.
RAM: A sufficient16 GB DDR4 SDRAM memory. Which functions smoothly for games as well as multitasking with other applications.
Storage: This laptop device allows you to have a large display of around 512GB SSD. Which will not get filled up quickly.
Connectivity: Avail all the advance connectivity features of USB 3.2 Gen 2, 2.5Gb Ethernet, UHS-III SD Card Reader, Wi-Fi 6 (802.11ax), Windows Hello, and Thunderbolt 3.
Cooling: The cooling technology is unlike others since it uses a vapour chamber cooling system. That supports dual heat exchanges and moreover custom fans to maximize heat dissipation and airflow.
Dimensions: For portability of this laptop the size is 1.99 x 23.5 x 35.5 cm. Which makes it easy enough to put into a bag and carry around with you.
Price: You can get this Razer laptop for around AED 10,500.
Model: GS75205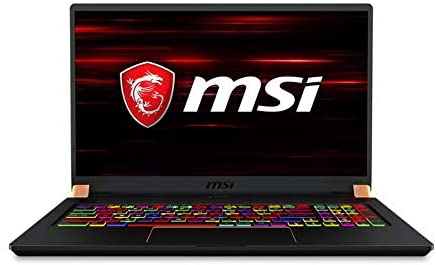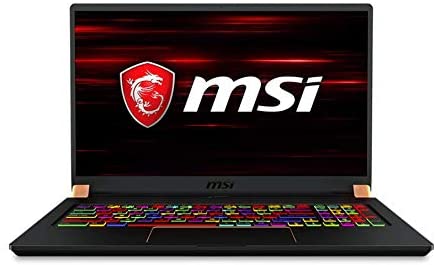 Processor: Well equipped with the 8th Gen Intel Core i7-8750H of 2.20GHz Processor which works up to 4.10 GHz and producing only 9MB Smart Cache. Moreover having around 6-Cores of processor count.
Graphics: Once you see the processor for a gaming laptop the graphics comes next in line. And this one has NVIDIA RTX 2060 6GB GDDR6 Graphics along with VR Ready technology.
RAM: With the 16GB DDR4 SODIMM RAM you can expect nothing but the best in the world of gaming and multitasking.
Connectivity: For wireless connectivity, you have 802.11ac Wifi, Bluetooth 5.0 as well as Ethernet. Besides those, you have 3x USB3.1, 1x HDMI, 1x Thunderbolt, 1x Type-C USB, Micro SD Reader and 3.5mm Separate Jack.
Display: Enabling you to use the 17.3″ of Full HD (1920×1080) having a refresh rate of144Hz, a non-Touch Display. Thus, letting you have a clean and wide display of the happenings in your game.
Storage: A huge 3x1TB PCIe NVMe SSD RAID well supported by your laptop makes it so easy to storge any large content on your laptop and still be good to go.
Dimensions: This device can be great for portability as it has 15.6 inches x 10.2 inches x 0.75 inches.
Price: This laptop will cost you almost AED 18200.
AMD Ryzen Vs Intel Core i7 Gaming Processors
From a very long time laptops are no match for desktop PCs. But recently this has been changing as laptops are now getting there. And the two CPU technologies which have made it possible are Intel and AMD. These two technologies are popular among the best gaming laptop in UAE. The recent one being used in laptops today is the AMD Ryzen and Intel core i7. But among the two the best would be AMD Ryzen. Why you ask? Well here are a few reasons why.
AMD, in general, consumes lesser battery among the two. Reason being that AMD's firmware can control the clock speed of the consumption of the battery. A general rule is the slower the clock speed the better as it saves more battery power. Besides this, the AMD Ryzen gives you quicker output while it takes lesser time to lowers the clock speed quicker than any other CPU technology. Since even gradually decreasing the clock speed also consumes power. Therefore with the quick reduction of the speed lesser power is consumed. This factor makes AMD best for any gaming laptop in UAE. As you can work and play without too much battery loss.
Furthermore, many tests have been conducted to test the best processor. And in each and every test AMD proved to be better or as good as its competitive brand Intel. Even besides this Intel seems to top and have all the major selling laptop brands under its wing. Since Intel is used by top brands and these brands are a bit on the higher side. This makes Intel a costlier option compared to AMD. Moreover, since Intel is a partner with major brands you can't really get the true power of AMD. Thus underrating and undervaluing it in the market.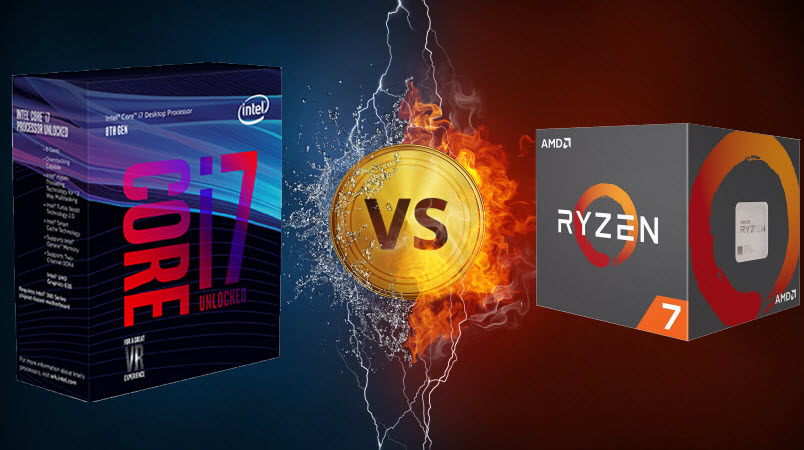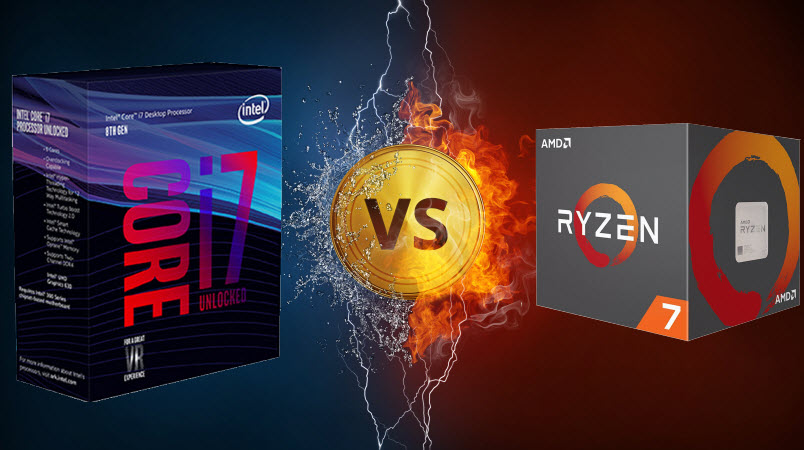 Additional Features to Consider
Picking out one to be the best gaming laptop in UAE is like looking for a needle in a haystack. Which is why here are some additional features to help you narrow down a few more on your list. To make it easier and make sure you have made the right choice.
RAM: More the better
RAM or the Random Access Memory as it is known speeds the working of the laptop. Here, in this memory, the data needed to quickly launch an application is stored. This is done to not waste time and quickly get your apps up and running. As for a gaming laptop the minimum you can make do with is 8GB. But if you really want to have an immersive gaming experience then select the a laptop with 16GB RAM. You can go for higher RAM setting as well if you really want to get the real kick out of your games and multitask as well. With RAM always remember higher the better.
Backlit Keyboard
As the name suggests here the keyboard is fixed with lights on the underside of the keys. Which makes gaming and working on the laptop easier. As you can work and play even when you have no light source to work with. These lights can be adjusted and controlled within the setting of the laptop as well as you have the ability to change their colours. You might consider them to be for aesthetic purpose but the real function is that you can set a particular colour to certain keys which are known as backlight zoning. This helps gamers to use certain keys quicker without having to search for the key.
Battery
A laptop is known for its portability factor, which is why the battery plays a key role in any laptop. But this feature is even more necessary in a gaming laptop. Since while gaming, your laptop tends to quickly use battery power because of the usage of the GPU and CPU. This seemed to form the key concern for laptops. Therefore now you have laptops which can last for a maximum of 11 hours. You can look for laptops which last for four to five hours which is good enough. Anything less then that can leave you constantly charging your device.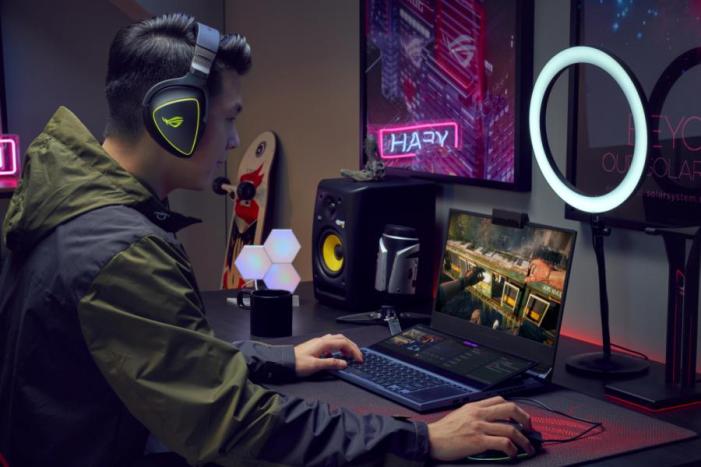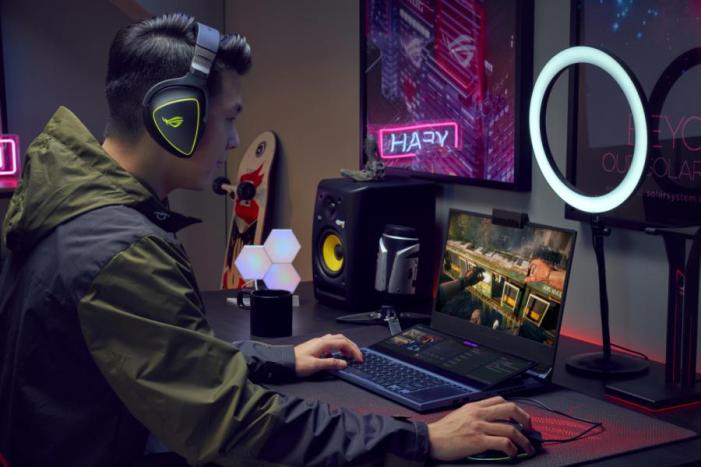 Gaming Laptop FAQ
Is Gaming Laptop performance lower on battery?
Not exactly; in the sense that yes it is better to play games with a plugged-in current source. But laptops work just fine without it being plugged in with no decrease in performance. The only downside to this would be that gaming laptops consume a lot of power which means you have to charge the laptop constantly. To reduce this simply play with your laptop plugged in. But also beware that this isn't good for your laptop's lifespan.
What is refresh rate in Gaming laptop?
The refresh rate in a laptop is the rate at which the screen refreshes to display the next image. The refresh rate is measured by hertz (Hz) and the best one for you would be a 60Hz refresh rate laptop. Where the rate is 60 frames per second. Which is good enough but higher the better therefore for gaming you can choose a 120Hz refresh rate laptop and have the ultimate experience.
Do Gaming Laptops heat up more?
The best gaming laptop in UAE uses much of its power towards the CPU and the GPU to produce good outputs and visuals. Which contributes towards the heating up of the laptop. But this is controlled with the cooling system. Although in some cases when both the processors are used for an extended period of time it can heat up exceeding the normal 70-80 degree mark. Therefore when this happens the thermal throttle works its magic to decrease the heat. And with that it can affect the performance of the laptop. On the bright side though this doesn't happen that often and you can simply not worry about this much.
Are Gaming Laptops heavy?
They can weight a bit more than a regular laptop. The main reason behind this is that the best gaming laptop in UAE has extra features/ functionality which in turn adds to the overall weight. Like the use of the advance GPU and CPU, an upgraded cooling system to ensure that your laptop doesn't heat up and not to forget the extra battery power needed for any of the best gaming laptops to function. Besides that, you also have all the additional ports for connectivity, which contributes towards the overall weight of the device.

Claim your Throne
Some of the recent models of the best gaming laptop in UAE have been taking the limelight and no more dwell in the shadow of their desktop PC counterparts. Likewise, you must try to get the best gaming laptop for your self and suffer no more with constant lags, crashes and other tantrums thrown by regular laptops. With the latest technology you too no longer need to lurk in shadows in the gaming world and step-up your gaming skills and get out to grab all the wins you can. Claim your rightful throne along with the best features to make you feel the moment.